FXCM's Swiss Franc Losses Prompt Call for Tougher Currency Rules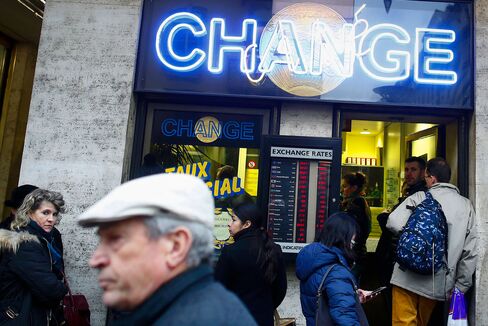 The U.S. derivatives industry's front-line regulator wants retail currency dealers to face higher capital and risk-management standards after Swiss franc losses this year left a leading brokerage needing a $300 million rescue.
Dealers would have to hold more capital in trades with large customers and foreign affiliates under rules proposed Thursday by the industry-funded National Futures Association. The regulations, which are subject to approval by the Commodity Futures Trading Commission, aim to bolster the resources of U.S.-based currency dealers when they face overseas risks.
The NFA's move comes after New York-based FXCM Inc. required a private bailout because of losses at its U.K. affiliate, which had more lenient oversight for leverage. The group "has been exploring appropriate regulatory responses designed to minimize similar losses in the future," NFA said in the proposal sent to CFTC.
The rules also would require currency dealers to have more expansive risk-management programs and reporting requirements.
FXCM faced a shortfall in January when customers suffered big losses after the Swiss central bank decided to let the franc float against the euro. The move caused the franc to surge as much as 41 percent against the euro, leading to the firm being owed $225 million.
FXCM was rescued when Leucadia National Corp., owner of New York-based Jefferies Group, said it would provide $300 million to enable the brokerage to meet regulatory capital requirements and continue normal operations. FXCM was sued this month by a pension fund that claimed the company misled investors about its financial prospects before it almost failed.
Before it's here, it's on the Bloomberg Terminal.
LEARN MORE