Target, MasterCard Data Breach Deal Fails to Win Bank Support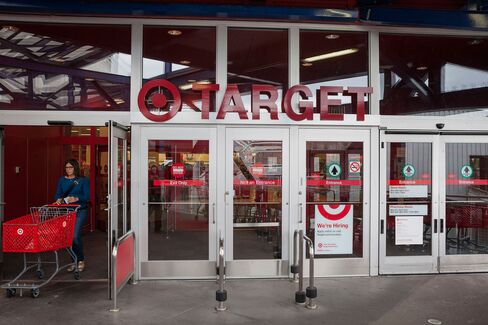 An agreement reached last month between MasterCard Inc. and Target Inc. failed to garner sufficient support from banks.
MasterCard informed Target that a 90 percent threshold to complete the deal wasn't reached by the May 20 deadline, the Minneapolis-based retailer said Friday in an e-mailed statement.
"Target has nothing further to share at this time," Molly Snyder, a Target spokeswoman, said in the statement.
Jim Issokson, a MasterCard spokesman, said in an e-mail that the Purchase, New York-based payments network will "continue to work to resolve the matter."
Target agreed to pay banks $19 million for costs they incurred in a 2013 data breach. The firm has estimated that hackers stole credit- and debit-card data, as well as personal information, for as many as 110 million customers during the 2013 holiday shopping season.
Before it's here, it's on the Bloomberg Terminal.
LEARN MORE