Longtime Twitter Cheerleader Chris Sacca Is Dropping the Pompoms
The early investor says he's held back criticism of the social networking company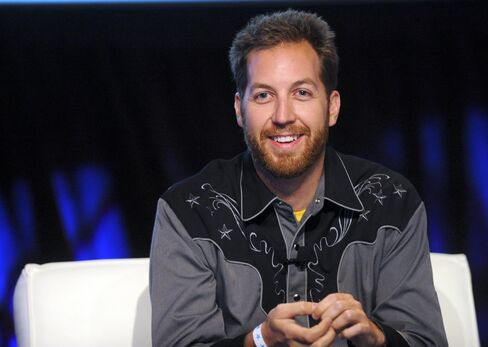 Chris Sacca, an early investor in Twitter, has been perhaps the biggest advocate of the company. Now he's ready to speak his mind.
Sacca, an investor with Lowercase Capital who says he still owns "a lot" of Twitter stock, explained in a blog post that he has cheered the company on for nine years without expressing his thoughts about what needs to change. "I haven't been as candid as I could be in public discussions about Twitter," Sacca writes in the blog post Thursday. "I am soon going to post a few things that I personally hope the Twitter team will accomplish."
Sacca says that at one point, he had exhausted his savings buying Twitter shares and was an adviser to the company. "Twitter went from just being an investment to a huge part of my identity. My kids can spot a Twitter birdie from a hundred feet away," Sacca writes. "My wife and I even painted a room in our house the exact shade of the Twitter bird."
For nine years, Sacca says, "I never expressed any frustration or disappointment at missed opportunities or any exasperation at what wasn't happening.'' But even though he's no longer an official adviser to Twitter, Sacca says he has "strong opinions'' about Twitter. "Frankly, who doesn't? I yearn to know where this company is headed. Having been one of the first 140 users, I have seen multiple eras of the product."
Twitter, which became a public company in November 2013, is dealing with slowing user growth and sales. The product is awaiting improvements that may take a while to drum up a larger audience, if they do at all, and the ad sales team is finding that a strategy that worked for more than four years is in need of change.

Revenue missed estimates in the first quarter, and the company scaled back expectations for the current period and this year. Growth is slowing as Twitter's share of the $145 billion digital-ad market was stuck below 1 percent last year, compared with 31 percent for Google Inc. and 7.9 percent for Facebook Inc., according to EMarketer Inc. And growth of the member base has also continued to slow, reaching 302 million monthly users in the first quarter -- about a fifth of Facebook's audience.
While Sacca is taking off the kid gloves, don't expect him to turn into an enemy. He says he loves Twitter, which he describes as a "great investment" and says "the stock is cheap."
The shares were little changed at $39.70 Friday. They've increased 16 percent in the past year, while Facebook jumped 34 percent.
Before it's here, it's on the Bloomberg Terminal.
LEARN MORE