World's Most Expensive Medicine: Is it Worth the Price?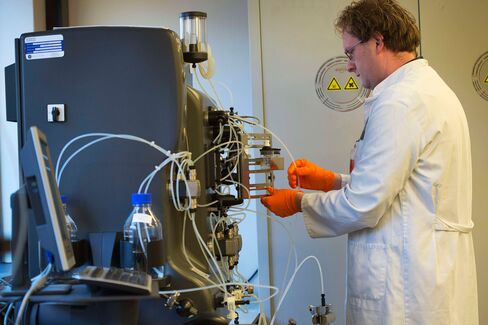 Is it worth $1 million to treat a potentially fatal genetic disease that causes painful swelling of the pancreas and can require repeated trips to the emergency room? Germany says it's not sure.
Health authorities there ruled Thursday that the benefit of Glybera, the first gene therapy approved for use in Europe, is "not quantifiable" and more data on safety and efficacy are needed to start a new assessment in June 2016.
"No scientifically sound statement on the extent of additional benefit is possible based on the data submitted," Germany's Federal Joint Committee said in a statement.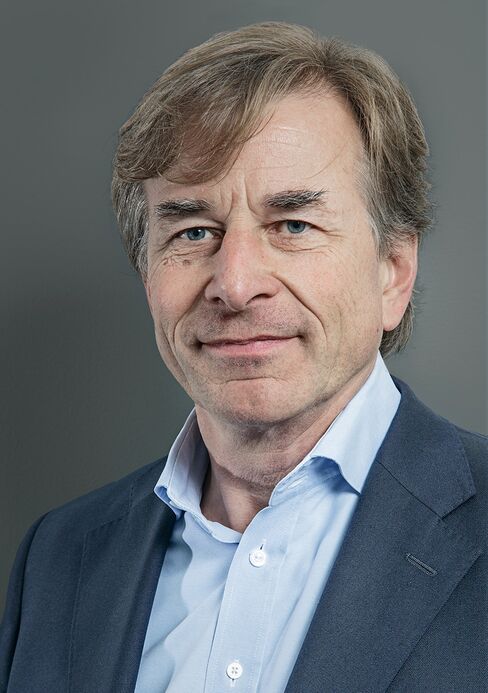 The decision adds to the burden of proof for drugmaker UniQure NV of Amsterdam, and it may discourage state-funded insurers from paying full price for the drug.
Glybera's price tag reflects the fact that it's given just once and targets a disease that afflicts about 200 people in Europe. Gene therapies aim to fix or knock out defective genes, or add those that are missing, to cure diseases. Glybera's use has been limited to patients in trials, and UniQure hasn't yet submitted it to U.S. regulators.
Six Years
"Glybera, a pioneer product in gene therapy, is targeting an exceptionally small market," said Gbola Amusa, an analyst at Chardan Capital Markets LLC in New York who recommends buying UniQure shares. The cost "is likely to be far above the price of future gene therapies."
The cost should be compared with other orphan drugs that target rare diseases, which on average cost about $250,000 a year, UniQure Chief Executive Officer Jorn Aldag said in a phone interview. A study of 19 patients showed that Glybera was effective over six years, making the $1 million price equivalent to less than $170,000 a year. In addition, the therapy can limit hospital stays and long-term complications such as heart disease and diabetes.
"It is often hard to be the first," Aldag said. "This is where people are learning. Not only are we learning, but so are the regulatory agencies."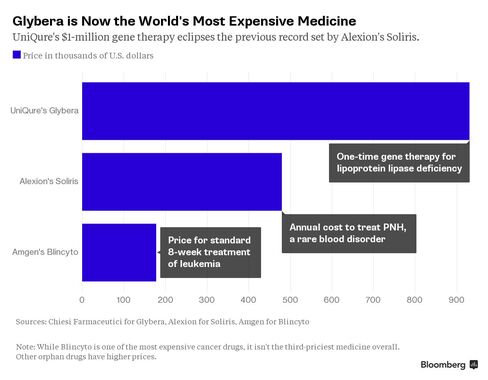 Hot Field
After years of setbacks over safety, gene therapy is now one of the hottest areas in biotechnology.
Spark Therapeutics Inc., a Philadelphia-based company that is developing a gene therapy for restoring sight, hit a $1.2 billion valuation on its first day on the market in January. Shares of Bluebird Bio Inc., which is working on treating a rare blood disorder, have risen 10-fold since a June 2013 IPO.
UniQure shares have almost tripled over 12 months, valuing the company at about $585 million. Bristol-Myers Squibb Co. agreed last month to work with the company and buy a stake of as much as 20 percent.
Glybera treats lipoprotein lipase deficiency, where an enzyme is lacking to process fat in the intestine, resulting in acute pancreatic inflammation. To fix the deficiency, an engineered copy of the LPL gene is injected into leg muscle.
Final Price
The final price in Germany will be negotiated with health insurance funds, which will use Thursday's assessment as a guide, according to Chiesi Farmaceutici SpA, the marketing partner for Glybera in Europe. GKV, the national association of such funds, declined to comment before negotiations have concluded.
As the product has been approved by the European Commission, by German law, it must be reimbursed by health insurers, with few exceptions, said Josef Hecken, chair of the committee that passed the ruling today.
Even so, "the uncertainties in the data presented were obvious and shared by all committee members," Hecken said by e-mail.
UniQure didn't immediately respond to a request for comment following the ruling.
For other gene therapies, buyers won't necessarily have to pay the full price upfront. Payments may be spread out over several years and could cease if a patient dies, Aldag said.
European regulators approved Glybera in 2012, after denying it three times. They required UniQure to provide six years of follow-up data, which was supplied in June. The study results show that bouts of pancreatitis and hospitalization rates were reduced by about half.
Lasting Effect
Still, the European Medicines Agency is reviewing whether the treatment has a lasting effect.
A lack of staying power may become an issue for Spark Therapeutics. Two studies this month showed a gene therapy similar to the one it's developing to restore sight in patients with a rare form of childhood blindness may wane with time. The studies didn't use the same technique or active therapy as the trials underway from Spark.
While Glybera is an important milestone for gene therapy, a treatment being tested for hemophilia may hold greater value for UniQure investors, Chardan's Amusa said.
Early-stage trial results for the product, AMT-060, will be ready in the second half of the year. UniQure's experience with Glybera is informing the development of its other medicines, Aldag said.
"Getting the next drug approved will be much smoother," he said.
Before it's here, it's on the Bloomberg Terminal.
LEARN MORE