Busy South China Sea an Accident in the Making, Singapore Says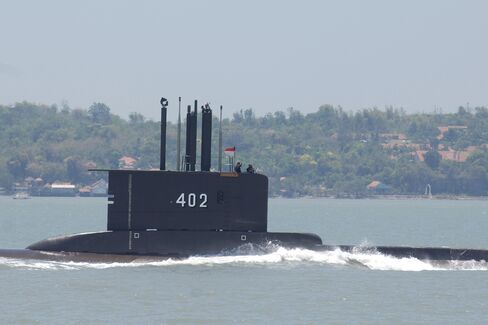 The large number of surface ships and submarines operating in the shallow South China Sea means the waters are "an accident waiting to happen," Singapore's navy chief said.
Singapore is proposing a regional framework to govern submarine operations in the area, Rear Admiral Lai Chung Han said in the city-state on Wednesday. Countries in the region could begin by exchanging information on oil rigs and very large crew carrier movements.
It can look to NATO's International Submarine Escape and Rescue Liaison Office as an example, Lai said at a defense symposium attended by senior navy officers from the U.S., China and Japan.
"With an increasing number of submarines operating in that congested and confined water space, it's perhaps no exaggeration to say that it is an accident waiting to happen," said Lai. "There's therefore an urgent need to establish a broader framework beyond existing bilateral agreements on submarine rescue."
The Indo-Pacific region boasts two-thirds of the world's 300 submarines that are not part of the U.S. fleet and the number is set to rise further in the world's most militarized region. Southeast Asian nations such as Vietnam and Indonesia are deploying them, partly as a marker of national prestige, as well as countries including Japan, South Korea, India, Australia and China.
By some estimates, the navies of the Asia Pacific will operate more than 130 diesel electric boats by 2020, Lai said.
'Two-Dimensional Space'
"If you ask submariners, they will tell you that in the water depths of 30 to 50 meters in the South China Sea, and with the heavy surface traffic, the South China Sea is in effect a two-dimensional rather than three-dimensional space for submariners," he said.
Rear Admiral William Merz, who heads U.S. submarine operations from the middle of the Pacific to the Suez Canal, said last week in Japan the crowded global undersea environment heightened the need for a traffic control system.
"There are between 25-30 nations that have a submarine force, or at least a credible submarine capability," Merz said in an interview. "There's a spectrum of proficiency," he said. "It's like operating 747s and Cessnas all in the same area."
Before it's here, it's on the Bloomberg Terminal.
LEARN MORE