Anatomy of an FX Manipulation
"u got…stops ?"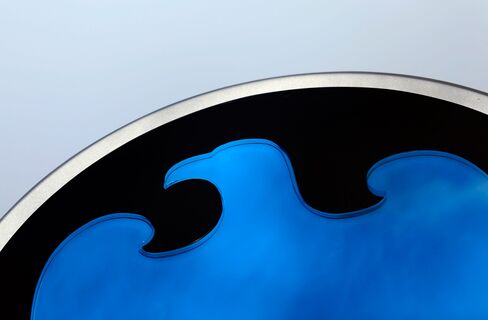 The CFTC in the U.S. and the FCA in the U.K. have released more details of the conversations that took place in online chat-rooms between FX traders attempting to manipulate foreign exchange benchmark rates.
The chats outline how the attempt to manipulate rates took place. Here's an example with the ruble:
"we should all lower fix by several kopecks"

"yes."

"it is a right idea to lower the fix by a few kopecks."

"so what, 5 kopecks and all/everyone is splendid."
After this conversation an artificially low indicative bid and offer was submitted to the CME which was used to calculate the final CME/EMTA rate, which is the daily Russian ruble reference rate fix at the CME.
The manipulation didn't stop at putting in low fixes, the traders quoted by the FCA also were attempting to trigger client stops for their own ends.
In the example the FCA gives, a client had placed to stop loss order to buy GBP77 million at the rate of 95 against another currency. The Barclays trader attempts to get the currency to trade at 97 so he could sell the full GBP77 million to the client at 96.5. Barclays would profit from this stop loss order if the average rate they bought GBP in the market was lower than this stop stop loss order.
Here's how it played out, according to today's FCA release.
10:38am: "u got…stops ?"

"80 quid"

[in reference to the Barclays client above, it was] "primed like a coiled cobra…concentrating so hard…[as if] made of wax…[haven't] even blinked".

10:46am The rate climbs to 86 and Firm X notes "…is higher sint it"

Barclays replies "watch out…will be soon"

[Firm X replied that they did not believe Barclays could trigger the stop loss]

Between approximately 10.46 and 10.49 Barclays purchased GBP66 million at rates between 78 and 95.

Barclays then placed an order to buy GBP5 million up to 97, which was above the best offer price prevailing in the market at that time which was 95. This order resulted in Barclays buying GBP2 million at 95 and GBP3 million at 96, before the rate fell back lower.

10:49 Firm X "hope that was a o.t" (i.e. a onetouch order)

Firm Y "i was just about to say that".

Barclays "errr…long some…here"

10:51 Firm X told Barclays "we pick up a seller…guy i like…and just above the print u need".

Barclays responded "ok…ta"

10:58 rate increases to 94.

Barclays placed an order to buy GBP10 million up to 97. Again this was above the best offer price prevailing in the market at that time, which was 95.

This order resulted in Barclays buying GBP10 million at 95, following which the rate fell to 85.

Barclays "fooooooooooookkkkk"

11:09, the rate had fallen to 78, by which time Barclays had reduced its long position by selling GBP and noted it was "dead"

"…cudnt get the 97 print…despite trying super hard"

Barclays noted that there were "algos galore at 96"

11:37 transactions occurred in the market at rates 94-96

Firm X noted "attemot number 3"

Barclays bought GBP1 million at 96 and at 97.

The purchase at 97 enabled Barclays to execute the stop loss order.

Barclays then confirmed this to the other firms ("done").

11:39 Firm X "helkd him in…with a lot of cursingf…u tried to carve him…and eventually succeeded".
Barclays FX traders would calculate how much they could rip off their clients without arousing suspicion.
As one FX Sales employee wrote in a chat to an employee at another bank on December 30, 2009,
"hard mark up is key . . . but i was taught early . . . u dont have clients . . . u dont make money . . . so dont be stupid.",
And
As the future Co-Head of UK FX Hedge Fund Sales (who was then a Vice President in the New York Branch) wrote in a November 5, 2010 chat:"markup is making sure you make the right decision on price . . . which is whats the worst price i can put on this where the customers decision to trade with me or give me future business doesn't change . . . if you aint cheating, you aint trying."
All of the forex settlement documents are available here.
Before it's here, it's on the Bloomberg Terminal.
LEARN MORE