Greece, Creditors Said to Disagree on Sales Tax Proposals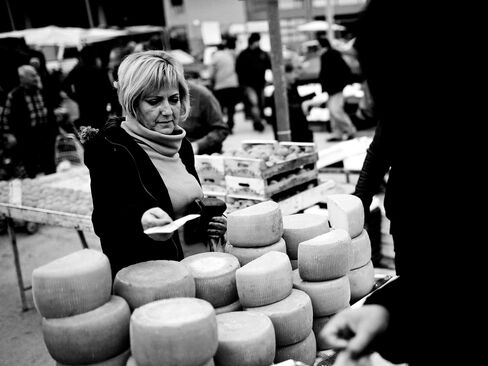 Greece's proposed tax overhaul isn't passing muster with the nation's creditors because it wouldn't do enough to help the country's budget, people familiar with the matter said.
Greek Prime Minister Alexis Tsipras told lawmakers the plan won't gain approval from creditors and that Greece will submit a new offer in coming days, according to another person. The people asked not to be identified speaking on confidential matters.
Spokeswomen for the European Union and the International Monetary Fund declined to comment and Greek officials didn't immediately return calls. A Commission spokesman said earlier Tuesday that more time is needed to bridge the gap between the two sides. Greece offered to have a sales tax of 15 percent on most goods and a 6.5 percent rate for basic one, with an additional surplus of up to 3 percent for cash payments, Finance Minister Yanis Varoufakis said Tuesday.
German Chancellor Angela Merkel Monday gave Greece until the end of the month to reach a deal on its aid program, urging faster talks to end the standoff over the country's financing. Tsipras yesterday said that his government has proven that it is ready to offer concessions and that talks are in the "final stretch."
Before it's here, it's on the Bloomberg Terminal.
LEARN MORE