Google Is Close to Unveiling New Web Photo Service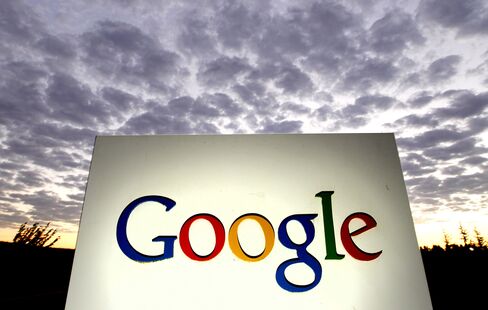 Google Inc. is set to reveal an online picture sharing and storage service that will no longer be part of the Google+ social network, people familiar with the plans said.
The new photo tool, which will let users post images to Facebook Inc. and Twitter Inc., will probably be unveiled at Google's annual software developers conference in San Francisco later this month, said the people, who asked not to be identified because the matter is private.
Google, operator of the world's biggest Web search engine, has been seeking new ways to bolster its product lineup as it battles Facebook and other rivals for users. Greater autonomy would give Google's photo tool more freedom to take on rivals. For example, Facebook, which acquired mobile photo-sharing service Instagram in 2012, has given the business independence within the company, and seen its user base grow to more than 300 million users.
Bloomberg News first reported on the possible separation of the photo tool last year. In March, Google Senior Vice President Sundar Pichai said that Google's photos and social-stream features were likely to be treated as separate features.
Katie Watson, a spokeswoman for Mountain View, California-based Google, said the company doesn't comment on rumors or speculation.
Before it's here, it's on the Bloomberg Terminal.
LEARN MORE