China Calls On Banks to Support State Projects as Economy Slows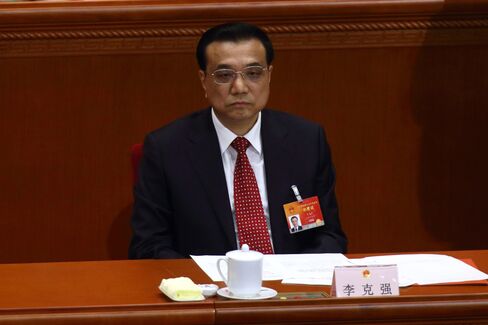 China urged banks to continue funding local government projects under construction and refrain from calling in loans as the country works through an economic downturn.
Banks shouldn't refuse funds to projects approved before the end of 2014 even if borrowing agencies are unable to meet payments, the State Council said Friday in joint announcement with Finance Ministry, central bank and regulator. The council, China's Cabinet, also urged local governments to use fiscal support as short-term working capital for ongoing projects to prevent or reduce risk.
The message raises contradictory signals from a government that's sought to trim local debt to more manageable levels by recapitalizing banks, overhauling local finances and removing implicit guarantees for corporate borrowing that once helped struggling companies.
"The government is easing its reform on local debt as the leaders found this could affect not only economic recovery but also regional social stability," said Hu Xingdou, an economics professor at the Beijing Institute of Technology. "It also shows the economic slowdown is a serious problem, and that the government wants to spare no effort."
China should continue streamlining administrative approvals and improve government services despite declining investment, Premier Li Keqiang said on a Friday teleconference, according to a transcript on the government website.
In a bid to wean regional governments from borrowing off their balance sheets, policy makers in March announced a program that will convert as much as 1 trillion yuan ($161 billion) of such debt into municipal notes this year.
— With assistance by Keith Zhai
Before it's here, it's on the Bloomberg Terminal.
LEARN MORE