David Rosenberg: Here's Why U.S. Consumer Spending Hasn't Gone Gangbusters – Yet
Americans aren't convinced that their oil savings are real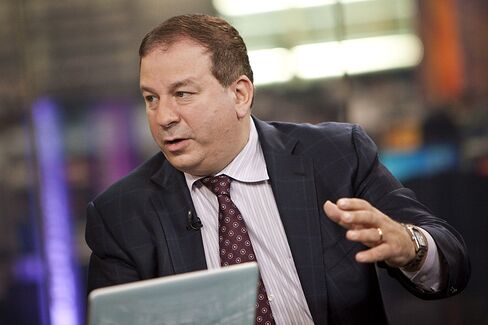 After recording no headline growth in April, retail sales in the United States have come in shy of economists' expectations for five consecutive months.
In light of the decline in oil prices, the failure of the U.S. consumer to use those savings at the pump to spend money on more discretionary items has left many in the field flummoxed.
But over at Gluskin Sheff + Associates, chief economist and strategist David Rosenberg offers a theory on why that's been the case.
In short, the American consumer is not yet certain that this boost to disposable income will be an enduring one. But once they are, consumer spending will be poised to surge.
Here's the relevant excerpt from his daily note, Breakfast with Dave, which Gluskin Sheff has given us permission to run (emphasis added):
But as we saw under similar circumstances in the comparable supply-induced energy price plunge in the mid-1980s, we have a template that proves that households are typically skeptical of positive shocks that may or may not prove to be temporary.

When the shock proves to be more durable, the initial savings run-up then becomes dry powder for future spending growth.

Let's examine that prior period:

From September 1985 to Match 1986, the WTI oil price collapsed from $28 per barrel to $12 and look what happened: the savings rate jumped from 6.7% to 9.3% and real consumption growth slowed from an 8.8% six-month annualized trend to 0.0%
By September 1986, as WTI stabilized in a range in which $15 per barrel was the central point, the savings rate dipped back to 6.6% and that six-month trend in real PCE was running in excess of a 9% annual rate

This conjures up Milton Friedman's (life cycle) "permanent income hypothesis", the thesis posited in his 1957 masterpiece A Theory of the Consumption Function, a breakthrough that has been followed up by plenty of corroborative evidence (including work in 1984 published by none other than blogger Ben Bernanke.)

In other words, scholarly research with respect to behavioral economics shows that only when a shock is viewed as permanent and not transitory is the windfall typically spent.

This is why economists have to also be part-time psychologists.

Beyond that last oil price slide of the mid-1980s, very much the same as today except the overproduction back then was led by OPEC and this time it has been US shale producers, we have another example which was the Bush tax cuts of over a decade ago.

If you recall, the initial installment began in June 2001 and provided a series of temporary tax relief measures.

So what happened?

In the ensuing year, the savings rate surged to 5.4% from 3.7% and the YoY trend in real consumer spending slowed from 4.8% to 3.2%.

Upon realization that temporary stimulus does not affect household spending decisions all that much, "W" then went on to get a bigger bang for the buck by making the tax stimulus semi-permanent (until 2010 and then they were extended again to 2012 and allowed to expire the beginning of 2013).

So what happened after Mr. Bush made the tax cut a multi-year deal in 2003? The savings rate dipped in the ensuing 12 months from 5.1% to 4.7% and that real consumption growth jumped from 4.6% to 7.0%.

In a very similar fashion, had President Obama ignored Larry Summers' advice years ago to engage in fiscal stimulus that would only be "timely, targeted and temporary" (and the recommendation in the face of the worst recession since the 1930s was a miniscule $50 to $75 billion – and now he laments over "secular stagnation") and instead went big and broad based with no time stamp for expiry, the multiplier impact from fiscal policy at the time would have been far more substantial than what we ended up getting.

Ditto for the Fed, which discovered when it embarked on QE3 that it could get a lot more powerful effects – if not for the economy than certainly for asset inflation – by leaving the monetary stimulus open-ended instead of announcing a termination date as it did with its prior quantitative easing measures.

In sum, real incomes, which are among the best measure of economic health, are running at a respectable 4% annual rate.

Consumer spending has lagged behind, indeed, but that is normal initially as households wait to assess the durability of the stimulus.

This is anything but strange – there are plenty of historical examples.
Before it's here, it's on the Bloomberg Terminal.
LEARN MORE