Verizon, Sprint to Pay $158 Million to End 'Cramming' Probes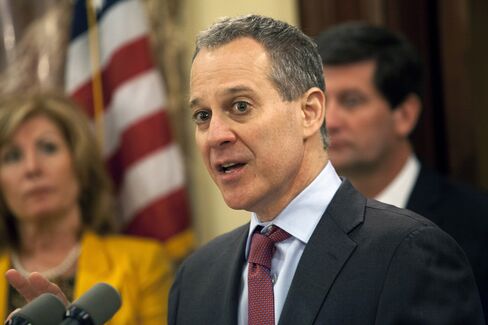 Sprint Corp. and Verizon Wireless agreed to pay a combined $158 million to settle claims the carriers charged customers for services they didn't order, like horoscope and trivia subscriptions.
U.S. wireless providers made hundreds of millions of dollars by taking cuts from fees billed to consumers for the extra services, a practice known as "cramming," the U.S. Federal Trade Commission had said. AT&T Inc. and T-Mobile USA agreed to pay a combined $195 million last year to settle state and federal probes into the practice.
Sprint and the Consumer Financial Protection Bureau submitted a proposed settlement under which the carrier agreed to set aside $50 million to compensate customers. Sprint didn't admit to the allegations in the CFPB's complaint.
Sprint and Verizon said in separate statements that they had attempted to squelch or reimburse improper charges before the government acted, and said customers could apply for refunds.
A common cramming charge is a $9.99-per-month text messaging subscription service for items such as horoscopes, trivia, sports scores or other information. All four mobile carriers said in 2013 they would stop billing for those unrequested services.
"For too long, consumers have been charged on their phone bills for things they did not buy," said Federal Communications Commission Chairman Tom Wheeler. "We call these fraudulent charges 'cramming,' and with today's agreements we are calling them history for Verizon and Sprint customers."
Reimbursing Customers
Sprint will pay a total of $68 million and Verizon will pay $90 million to settle the cramming claims, with most of the money going back to the carriers' customers, New York Attorney General Eric Schneiderman said in a statement Tuesday.
"It's both unfair and illegal to charge consumers for services they did not request, a practice that Sprint and Verizon engaged in over several years," Schneiderman said.
In some instances, rather than being clearly broken out, the third-party charges have been lumped under the generic terms like "usage charges" on customers' bills, according to the FTC.
Before it's here, it's on the Bloomberg Terminal.
LEARN MORE