Conservative Win Seen Giving 20% Boost to London Mansion Values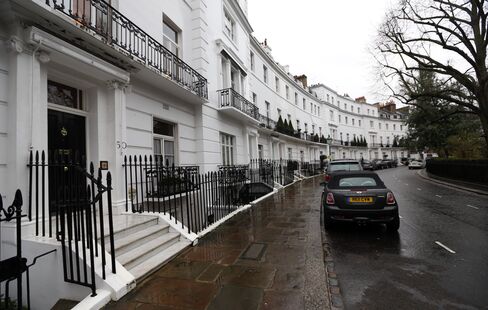 Prices of London homes valued at 2 million pounds ($3.1 million) or more are forecast to rise by 20 percent in the next 12 months and double within five years after the Conservatives won the U.K. election.
Loose monetary policy and a pro-business strategy will attract overseas buyers to the U.K., boosting the value of the best properties, according to a report on Friday by London-based broker Douglas & Gordon.
Demand for the priciest homes slumped to a five-year low during the election campaign as a proposed "mansion tax" deterred buyers. Annual growth in the 13 neighborhoods defined as prime central London dipped to 2.8 percent in April from a year earlier, according to Knight Frank LLP.
The new parliament will have a consensus "to encourage wealth creation, foreign inward investment, tight public spending and lower taxes," Ed Mead, executive director at Douglas & Gordon, said in a report. This will "be a big green light for overseas investors to choose the U.K. in general, and U.K. real estate assets in particular," he said.
Broker Savills Plc is less optimistic about a bounce in values in the best districts.
"Prime London markets were looking much more fully priced than those in and beyond the commuter zone, and will have to operate in a relatively high tax environment," said Lucian Cook, head of U.K. residential research at Savills. "It's in prime markets outside London where we expect to see the greatest value increase."
The election result will boost prices across London, Douglas & Gordon said, without being more specific. Values in the U.K. capital are forecast to drop 3.6 percent in 2015, according to the Centre for Economics and Business Research.
Before it's here, it's on the Bloomberg Terminal.
LEARN MORE