J&J Among Drug Makers Getting Chicago's Opiates Suit Tossed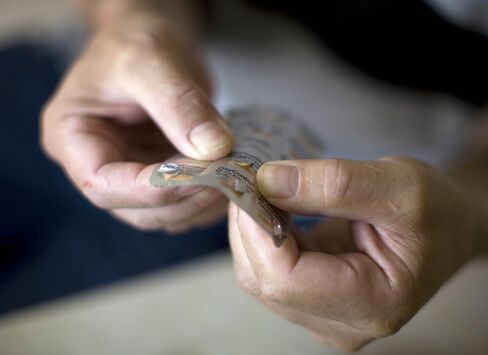 Prescription painkiller makers including Johnson & Johnson and Actavis Plc won dismissal of Chicago's lawsuit blaming them for drug addiction and higher medical costs.
Claims that patients were misled by Purdue Pharma Inc., the maker of OxyContin, were allowed to go forward, while a federal judge threw out allegations against J&J's Janssen Pharmaceuticals unit, Teva Pharmaceutical Industries Ltd. and Endo Health Solutions Inc.
The city claimed the drug makers misled the public about risks associated with the painkillers' use. U.S. District Judge Jorge Alonso in Chicago said the city didn't allege enough details to support its case except for Purdue. He gave the city 30 days to file a new complaint.
Alonso said there were sufficient allegations that Purdue "made misstatements about opioids" on its websites and sought to mislead doctors and consumers. The judge didn't rule Friday on the merits of the case.
"The bulk of the claims against Purdue have been dismissed," Richard Silbert, an attorney for Stamford, Connecticut-based Purdue, said in an e-mail.
Two California counties made similar accusations in a May 2014 lawsuit against drugmakers. Santa Clara and Orange counties sued the companies in state court, claiming they marketed the drugs as rarely addictive, trivialized serious side effects and falsely assured consumers that opioids were safer than over-the-counter drugs.
Painkiller Abuse
More than 12 million people in the U.S. abuse prescription painkillers annually, according to a study published last year in JAMA Internal Medicine. In 2008, misuse of the drugs killed more people than heroin and cocaine combined, according to the U.S. Centers for Disease Control and Prevention.
Chicago said in its complaint that it's paid almost 400,000 claims related to opioid prescriptions since 2007, costing almost $9.5 million.
John Holden, a spokesman for the city's Law Department, said in an e-mailed statement that the lawsuit was "ground-breaking" in its effort to hold drugmakers liable for allegedly deceptive representations about the risks and benefits of prescription painkillers.
He said the department was evaluating the court's ruling and the city's options.
"We are also pleased that the court sustained its consumer-fraud and false-claims counts against Purdue Pharma," he said.
The case is City of Chicago v. Purdue Pharma LP, 14-cv-4361, U.S. District Court, Northern District of Illinois (Chicago).
Before it's here, it's on the Bloomberg Terminal.
LEARN MORE