How a Con Man Stole Millions Selling Fake Facebook Shares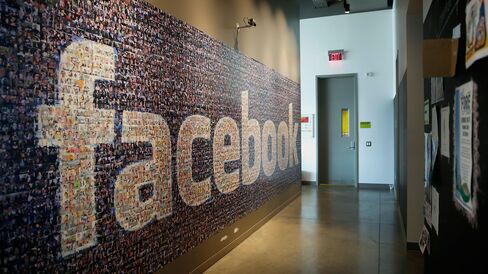 The pitch seemed irresistible: Here was a chance to connect with a money man for billionaire Carlos Slim.
But the supposed financial whiz, who called himself Ken Dennis, wasn't who he said he was, authorities now claim. In truth, he's Troy Stratos -- and is now standing trial in a bizarre fraud case that provides a glimpse into how money and influence flow through Silicon Valley.
A powerful investment consigliere; a Facebook Inc. insider; the ex-wife of comedian Eddie Murphy: this story has all that, and more.
It begins one evening in December 2010. Divesh Makan, who today manages the fortunes of Silicon Valley billionaires, was working at Morgan Stanley advising well-heeled clients. He shot an e-mail to David Ebersman, then the chief financial officer of Facebook:
"I wanted to introduce you to Ken, who runs the funds for the Slim family and related parties," wrote Makan. "I will leave it to you to connect. Best, Divesh."
With that introduction, a methodical charmer got one step closer to stealing $11.25 million from a group of East Coast millionaires looking to buy scarce Facebook shares before the company went public, prosecutors say.
Stratos, a self-described movie producer and music impresario, was about to be indicted by the U.S. Department of Justice for allegedly stealing $7 million from Nicole Murphy, ex-wife of comedian Eddie Murphy. His trial on the Facebook charges started Monday in Sacramento, California. Another, on the Murphy charges, is set for October. The DOJ expects to take eight days to present its case.
In Jail
The 49-year-old, who's pleaded not guilty to both crimes, has been in jail in Sacramento County since his arrest in late 2011, when the Federal Bureau of Investigation found him hiding in a closet in a rented luxury apartment in Los Angeles. The government added the Facebook-related charges to the original indictment in May 2013.
Stratos never delivered the Facebook shares, according to his testimony in a bail hearing in January 2012. He said he connected the investors' money manager, Tim Burns, with a Facebook executive and others who said that they had stock for sale. He said he spent the money -- which he called a fee -- paying old debts, trying to develop a restaurant in Las Vegas, and buying a Range Rover, a Chevrolet Camaro and a $200,000 Audi convertible.
Philadelphia Families
Burns, like Makan, is a Morgan Stanley alumnus. He left there in 2005 to start ESG Family Office to manage the fortunes of wealthy denizens of Philadelphia and the surrounding suburbs. He raised a $13 million fund from them, specifically to invest in Facebook shares.
Burns declined to comment. Makan's spokesman, Paul Kranhold at Sard Verbinnen & Co., said Makan had no comment. Facebook spokeswoman Vanessa Chan declined to comment. Jack Siegal, a lawyer for ESG, didn't return calls.
Before Facebook, Stratos spent decades traveling the world signing up investors for films that never got made and real estate projects that weren't built, according to a story by Bloomberg Markets in 2011.
Nicole Murphy says she heard from Stratos in 2006, shortly after she and Eddie Murphy divorced. She and Stratos had been close friends in high school in Sacramento, and now Stratos offered to help manage the millions she'd gotten from Eddie in the split.
One move Stratos recommended: Move the money to Dubai, where she could get higher interest rates. She agreed, but instead of stashing the money safely overseas, Stratos spent it, the government alleges.
'Smoothest Guy'
"He's the smoothest guy you've ever met in your life," Dennis Rush, a real estate agent in Hawaii, said in an interview in 2011. "He's a con man's con man." Rush won a $2.1 million judgment against Stratos in 2001 for money he put up for a music project.
Facebook promised an even bigger bounty for Stratos. Wealthy investors were prowling for employee-held shares of the private company after a plan to distribute millions of them fell apart in January 2011. That's when Goldman Sachs Group Inc. excluded U.S. clients from a roughly $1.5 billion investment in the social media company, saying "intense media attention" on the deal may have violated rules for marketing private securities. Investors, including the group represented by Burns, started looking elsewhere.
Detailed Look
Court documents in the criminal case and a civil suit that ESG filed against Stratos provide a detailed look into how Stratos constructed the alleged scam that cost Burns's clients millions.
Burns and "Ken Dennis" first spoke in March 2011, introduced by a broker who knew Burns was on the hunt. Dennis told Burns he ran a company called Soumaya Securities, named after Slim's late wife. Slim has never had any contact with Stratos or a man called Ken Dennis, Arturo Elias Ayub, a spokesman for Slim, said in an e-mailed statement.
Dennis said he knew Facebook executives who were ready to sell shares for $27 apiece. When Burns asked for references, Stratos sent him to his lawyer, David Meyer, in the Los Angeles office of Venable LLP, a national firm with 600 attorneys. Meyer told Burns that Dennis was indeed affiliated with Slim, ESG said in its complaint.
Meyer, now at Los Angeles law firm Arent Fox LLP, didn't return calls or e-mails. Nor did his lawyer, David Willingham. Venable partner G. Stewart Webb didn't respond to calls or e-mails. In 2013, a federal judge dismissed ESG's claims against Meyer and Venable after both denied any wrongdoing. ESG has appealed the decision.
Makan's Introduction
Around the time he met Burns, Stratos used Makan's introduction to reach out to Ebersman, the Facebook CFO, telling him he had office space in Los Angeles that Facebook might want to rent. The connection was key because Stratos then wooed Burns in part by arranging a telephone call with him and Ebersman, according to court documents.
On April 19, 2011, Burns committed to the deal and wired $2.8 million to a trust account at Venable to be ready for the purchase. Stratos withdrew some of the money to buy the $92,000 Land Rover, make a $50,000 deposit on a Las Vegas condominium and pay $333,000 to a professional gambler, ESG's complaint said.
Stratos, still operating as Dennis, strung Burns along. That July, he said a deal was imminent, according to the government's indictment, convincing Burns to send $7.2 million. The following month he asked for another $1.25 million to get it done. Meanwhile Stratos was withdrawing cash at the rate of $40,000 a day, ESG alleged.
Fateful Error
Shortly after, Burns made a fateful error.
When it appeared that the Facebook deal would earn him millions in commissions, Burns used cash from investors' accounts to buy a beach house in Avalon, New Jersey, for $4.6 million, said ESG investors, who filed their own suit against Burns in Montgomery County, Pennsylvania, in 2013. He also put a $1.13 million deposit on an office building in Conshohocken.
The Facebook deal collapsed in December 2011, when Stratos was arrested and charged with defrauding Nicole Murphy. Still acting as Ken Dennis, Stratos tried to keep the deal alive from jail by having associates text Burns to say that Dennis was unavailable, the government said.
Burns finally e-mailed Venable. Webb, the partner there, responded, saying that the contact information Burns provided for Ken Dennis was in Meyer's files under the name of Troy Stratos. "Mr. Stratos was, we understand, arrested early last week by federal authorities," Webb wrote in the e-mail.
The government charged Burns in May 2013. He pleaded guilty to fraud on June 25, 2013, and awaits sentencing.
What ESG's clients didn't lose to Stratos, they lost to Burns. Facebook shares, meantime, have more than doubled since the company went public in May 2012.
Before it's here, it's on the Bloomberg Terminal.
LEARN MORE