A Former Accountant Might Be Just What Alibaba Needs in a CEO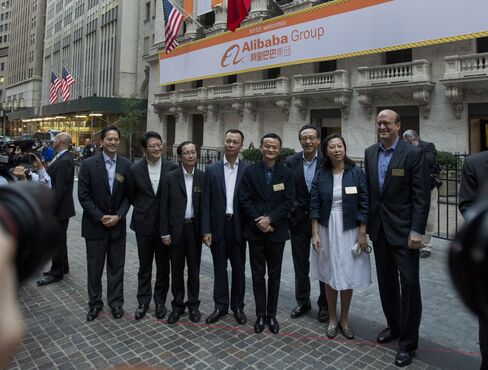 Jack Ma admitted to once saying: "There's nothing to fear but a CFO pretending to be a CEO."
A CFO in charge may be just what Alibaba Group needs.
On May 10, Daniel Zhang will take the helm as chief executive of the Chinese company. By naming Zhang, who replaces Jonathan Lu, Alibaba is signaling that it's focused on fundamentals as it reconciles with as much as $90 billion in lost market value over the last six months.
Zhang, 43, first joined the company's Taobao Marketplace as chief financial officer eight years ago and rose to become chief operating officer of Alibaba in 2013. Known for his quiet and calm demeanor, he helped build Alibaba's e-commerce platforms and invent Singles Day, the Nov. 11 shopping promotion that leads to the biggest sales day for the company and now extends to other Chinese companies.
The appointment comes at a pivotal time. Alibaba is contending with a slowing Chinese economy and increased competition from other e-commerce providers. The company announced a hiring freeze last week -- saying it is intended to spur innovation and efficiency.
In January, China's State Administration for Industry & Commerce issued a white paper, accusing Alibaba's malls of accepting bribes and peddling knock-offs -- a characterization the company has strongly objected to. All of these factors have sent Alibaba's shares plummeting.
The good news for Zhang is that investors like what they saw Thursday. Alibaba's share rose nearly 8 percent in New York Trading after the company's fourth-quarter results.
For more, read this QuickTake: China's E-Commerce Giant
Before it's here, it's on the Bloomberg Terminal.
LEARN MORE