MusclePharm Paid Spa Tab for Ex-NFLer CEO and Spouse at Retreats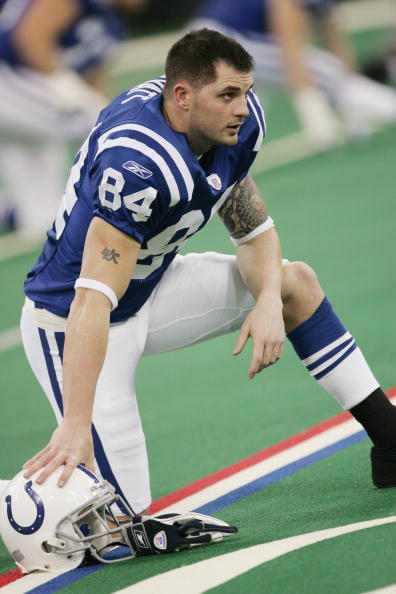 MusclePharm Corp., a sports nutrition company, paid its founder, ex-National Football League wide receiver Brad Pyatt, more than $200,000 for golf bags, jewelry, clothing, spa tabs and other perks in 2012 and 2013.
Also included in the compensation package: airfare, extra lodging, entertainment and leisure activities for him and his spouse at company retreats in Cabo San Lucas, Mexico, in 2012, and in Dana Point, California, the next year, according to the Denver-based company's April 30 proxy filing. The value of many of those perks weren't disclosed in previous proxies.
MusclePharm had been under investigation by the U.S. Securities and Exchange Commission. The company said in March it amended prior filings "to revise various disclosures concerning executive compensation and disclosure of perquisites," according to its annual report. It reached an agreement with the SEC in April. Pyatt repaid the company $62,082 for perks last year.
Becky Warren, a spokeswoman for MusclePharm, declined to comment beyond the filings. Judy Burns, a spokeswoman for the SEC, declined to comment.
"A portion of those expenses represented business-related expenditures," MusclePharm wrote in a footnote to some of the perks in the proxy. "Because of our inability to quantify with certainty the portion of these expenses that were for personal use, we have included all of such expenses paid by the company as perquisites in the table."
$15,525 Withdrawal
Pyatt, the company's chief executive officer, was awarded $4.9 million in 2014, including restricted stock valued at $4.25 million at year end, according to the Bloomberg Pay Index, a daily ranking of executive compensation.
He withdrew $15,525 cash from an automated teller machine on a company credit card during two trips in 2012, according to the proxy. The company was unable to substantiate the use of those funds for business purposes, the filing shows.
MusclePharm, which counts Arnold Schwarzenegger as one of its investors, paid its current and former named executives $2.95 million in salaries and bonuses last year. The most cash it recorded on its balance sheet in 2014 was $3.8 million at the end of the second quarter.
The company has lost almost all of its value since it began trading in April 2010, and the company has never posted an annual profit.
Indianapolis Colts
Pyatt's awarded pay was equal to 4 percent of the company's year-end market value, a bigger ratio than that of Liberty Global Plc CEO Michael Fries, who was awarded $139.4 million, and Jarden Corp. Executive Chairman Martin Franklin, who's 2014 awarded pay was $113.3 million, according to the Bloomberg ranking.
Three executives have resigned from their roles since March 2014, according to the proxy statement.
Pyatt spent four years in the NFL, including three with the Indianapolis Colts, before founding MusclePharm in 2008. The company said Pyatt had been "involved in a personal bankruptcy and other failed business ventures," in its annual report filed in 2013. "This may expose us to assertions by others that our management team may not know how to effectively run a business."
Before it's here, it's on the Bloomberg Terminal.
LEARN MORE