Vodacom Tanzania Plans $100 Million Expansion in Rural Areas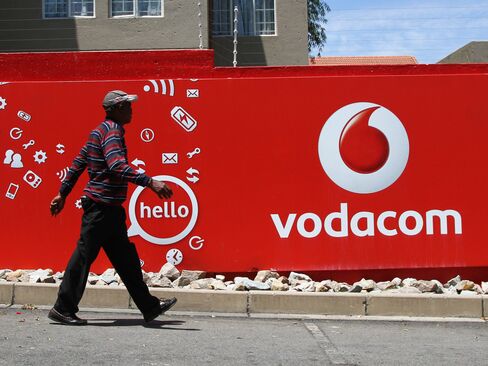 Vodacom Tanzania Ltd., the country's biggest mobile operator, will spend 200 billion shillings ($100 million) expanding its network this year to tap market potential in rural areas and add mobile-money subscribers.
The company, which belongs to a South African unit of Newbury, England-based Vodafone Plc, plans to work with rival operators to provide access to more remote areas hampered by a lack of electricity and roads, said Georgia Mutagahywa, head of corporate affairs. The company wants to increase the number of customers for its mobile money-transfer service, known as M-Pesa, by 25 percent by the end of this year, she said.
Tanzania's rural population is "where growth will come from in the next decade," Mutagahywa said in an e-mailed response to questions on April 30. About 70 percent of the country's 45 million people live in rural areas, according to the National Bureau of Statistics.
Vodacom Tanzania has a 37 percent share of the mobile market in Tanzania. The country has 56 mobile-phone subscribers per 100 inhabitants, compared with 73 in Nigeria and 146 in South Africa -- the continent's two biggest economies -- according to data from the Geneva-based International Telecommunication Union.
A lack of connections to the electricity grid and access roads in rural areas is forcing Vodacom Tanzania to connect sites to diesel-fired generators in a bid to grow its current market share, Mutagahywa said. In 2011, only 27 percent of Tanzanians lived in towns, compared with the global average of 57 percent, according to the World Bank.
Economic Viability
"It is not economically viable for a single operator to roll-out to these uncovered areas," she said. "Tanzania's lack of power infrastructure has a huge impact on the investment we require."
Tanzania is expanding and building new ports, constructing power plants and laying roads under a $25.2 billion, five-year development plan aimed at raising the economy to middle-income status -- gross national income per capita of $1,045 to $12,746 -- by 2025. The nation is Africa's fifth-largest gold producer and has estimated reserves of 50.5 trillion cubic feet of natural gas that's being developed for export by companies including Statoil ASA and BG Group Plc.
Vodacom Tanzania is targeting 7.5 million users of its M-Pesa service by December, from 6 million in 2014, Mutagahywa said. The company currently has 7 million M-Pesa customers and handles about $1.1 billion worth of transfers a month through the platform, which enables subscribers to pay utility bills and transfer money to each other's phones.
Expanded Coverage
Safaricom Ltd. in neighboring Kenya, which is 40 percent owned by Vodafone, generated 15.6 billion Kenyan shillings ($165 million) of revenue from the service in the first half of its financial year last year.
Vodacom Tanzania is also seeking to secure additional spectrum for expanded data coverage through its 3G broadband platform and has ruled out faster 4G LTE data services for the time being, according to Mutagahywa.
"Roll-out will commence once Vodacom acquires spectrum," she said. "We are modernizing our core and transport network in preparation for full LTE services in readiness for spectrum availability."
In January, Vodacom Group was one of the companies that expressed interest in acquiring Emirates Telecommunications Corp.'s 65 percent stake in Zanzibar Telecom Ltd. Zantel, as the Zanzibari company is known, is Tanzania's largest Internet-service provider.
(An earlier version of this story was corrected to reflect the number of M-Pesa customers in 2014.)
Before it's here, it's on the Bloomberg Terminal.
LEARN MORE