Goldman: Expansion in Stock Valuations Will End When the Fed Raises Rates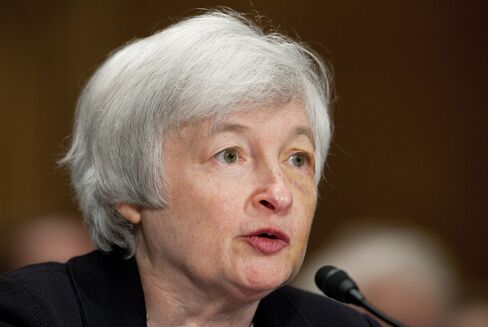 The second-longest expansion in U.S. stock-market valuations in more than three decades is coming to an end, according to Goldman Sachs Group Inc.
Stock valuations have surged 62 percent since September 2011, the longest period of multiple expansion since the height of the Internet bubble in December 1999, when the S&P 500's forward price-to-earnings ratio had climbed for 61 straight months, according to Goldman. The current run is 42 months old and Goldman predicts it will end when the Federal Reserve lifts interest rates, which the strategists believe will happen in September.
Multiple expansion "will likely end when interest rates rise," Goldman strategists led by David Kostin wrote in a report to clients dated May 1. In the past three Fed tightening cycles, price-to-earnings ratios contracted by an average 8 percent in the three months following initial rate increases as the benchmark gauge slid an average 4 percent, Goldman found.
The Standard & Poor's 500 Index has rallied more than 200 percent since March 2009, making this advance second only to the 1990s bubble in duration. The index trades at 17.1 times estimated earnings over the next 12 months.
Stocks returned to an all-time high last month after the S&P 500 went its longest stretch without one in two years. The Nasdaq Composite Index on April 23 jumped to its first record since the dot-com bust. The S&P 500 climbed 0.4 percent to 2,116.47 Monday as the Nasdaq added 0.5 percent.
Kostin projects the S&P 500 to advance another 1.6 percent to 2,150 by the time the Fed raises rates, before declining to 2,100 by year-end.
The best opportunity for investors in U.S. stocks during that time will be in companies that return the most cash to their shareholders through share buybacks and dividends, Kostin's team wrote.
Before it's here, it's on the Bloomberg Terminal.
LEARN MORE