AGL Takes on Tesla in Australia With 6kWh Home Battery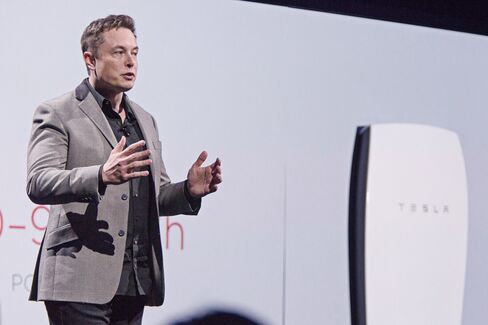 AGL Energy Ltd., Australia's biggest power producer, said it would debut a 6 kilowatt-hour home storage battery, challenging Tesla Motors Inc. which announced 7- and 10-kWh models Friday.
AGL's suitcase-sized battery will use lithium-ion cells and come with extended warranties and finance plans to make it affordable, the company said in a website statement. It'll be suitable for a family home with solar panels providing 3 to 4.5 kilowatts of power, AGL said. It's the first such product to be offered by an Australian energy retailer.
Tesla Chief Executive Officer Elon Musk unveiled a suite of batteries to store electricity for homes, businesses and utilities and reduce dependence on fossil fuels. Tesla's home batteries will be delivered from late in the northern hemisphere summer at prices starting from $3,000, the company said.
AGL's product "will provide consumers with backup for essential home services such as lighting, refrigeration and communications," Ed Lynch-Bell, AGL's lead for energy storage, said in the statement. That will help iron out "potential disruptions of energy supply," he said.
AGL, whose assets include the Loy Yang coal-fired power station which provides about 30 percent of Victoria state's electricity, said April 17 that it would close all its coal plants within 35 years and expand its investments in renewable energy.
Before it's here, it's on the Bloomberg Terminal.
LEARN MORE