Church of England Dumps Coal as Fossil-Fuel Divestment Gains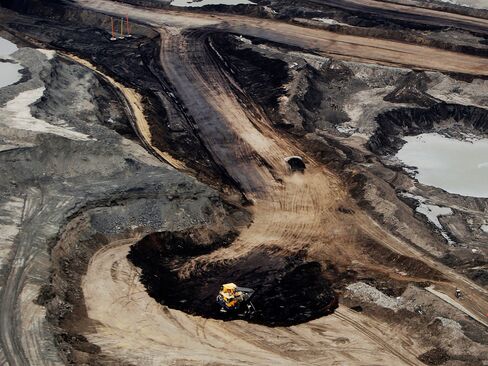 It appears coal mining isn't God's work.
The Church of England will dump its holdings in coal and oil-sand producers and has ruled out backing companies with exposure to the most polluting fossil fuels, joining the movement that wants investors to help fight climate change.
The church's investment arm said on Thursday that it will sell its 12 million-pound ($18.3 million) coal and tar sands investments. The church also vowed not to invest in any business that gets more than 10 percent of its revenue from the fuels, ruling out companies including Peabody Energy Corp. and Suncor Energy Inc.
The move by the church, created by Henry VIII's split from the Roman Catholic Church in the 16th century and still headed by the Queen, is a victory for environmental activists seeking to stigmatize oil and coal companies in the way South Africa and tobacco companies have previously been targeted.
"Climate change is already a reality," said the Reverend Richard Burridge, deputy chair of the church's ethical investment advisory group. "The church has a moral responsibility to speak and act on both environmental stewardship and justice for the world's poor who are most vulnerable to climate change."
Glasgow University
About 200 institutions worldwide have pledged to scale back investments in polluting industries, including Glasgow University in Scotland and Stanford University in California. The Rockefeller Brothers Fund, built with profits from Standard Oil Co., said last year it will sell its coal and tar-sand investments.
Prince Charles, who will become head of the Church of England when his mother dies and has long campaigned on environmental issues, has ensured his private investments and charitable foundations do not have any fossil-fuel holdings, the Financial Times reported on April 26.
"The writing has been on the wall for so long," the WWF, an environmental campaign group, said in an e-mailed statement. "It is time for everyone to take the initiative and do what they can to combat climate change, which is the single biggest challenge to people and nature."
Still, many big institutions are continuing to support such industries. Last month Oxford University refused to join the movement, echoing Harvard and Yale universities, which control the biggest endowments in the U.S., in sidestepping requests to remove oil and coal companies from their investment funds.
Coal Exporter
Ivan Glasenberg, the billionaire chief executive officer of Glencore Plc, which is the biggest exporter of coal used in power stations, said Tuesday he expects efforts to curb climate change by keeping its fossil-fuel reserves in the ground to fail in the face of world energy demand.
"The ethics of today are so often the legislation or regulation of tomorrow," said James Bevan, chief investment officer at CCLA Investment Management, which manages money for the Church of England. "We are going to have regulation and ultimately legislation that will stop a lot these companies doing what they are doing."
(An earlier version of this story was corrected to remove a reference to Glencore Plc getting more than 10 percent of revenue from coal.)
Before it's here, it's on the Bloomberg Terminal.
LEARN MORE