Gundlach's Fund Doubles Holdings of Junk-Rated Puerto Rico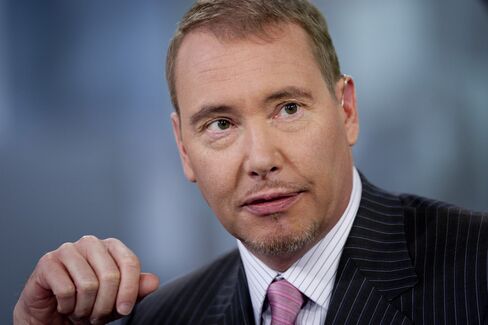 DoubleLine Capital's Jeffrey Gundlach more than doubled the holdings of junk-rated Puerto Rico debt in his Income Solutions Fund to $45 million.
The $2.28 billion fund's investment in Puerto Rico general-obligation bonds as of March 31 was up from $20 million the prior month, according to data compiled by Bloomberg. The fund didn't hold any commonwealth debt at the end of 2014.
The securities fell to an average price of about 79.8 cents on the dollar on April 22, the lowest since the debt was first sold in March 2014. The bonds, which mature in 2035, traded Monday at an average price of 80.2 cents to yield 10.4 percent.
Puerto Rico bonds, which are tax-exempt nationwide, have traded at distressed levels for more than a year amid speculation the commonwealth and its agencies won't be able to repay $73 billion of debt. Municipal bonds sold in Puerto Rico lost 0.87 percent this year through April 24, the worst annual start since at least 2007, according to S&P Dow Jones Indices.
Gundlach is among investors betting on Puerto Rico.
A group of 34 hedge funds with $4.5 billion of its debt has said the island has potential to turn around. Among its members is New York-based Stone Lion Capital Partners LP, said Russ Grote, a Washington-based spokesman for the group. Others include Brigade Capital Management LLC, Centerbridge Capital Partners LP, Davidson Kempner Capital Management LP, Fir Tree Partners and Monarch Alternative Capital LP.
The Income Solutions Fund is a closed-end fund. Corporate debt is its largest allocation, accounting for almost 70 percent of holdings, Bloomberg data show. The Puerto Rico securities are the fund's only municipal bonds, taking up about 1.3 percent of assets.
DoubleLine also had $2.5 million of the same general obligations in its $129.6 million Multi-Asset Growth Fund at the end of March, Bloomberg data show.
Loren Fleckenstein, an analyst at Los Angeles-based DoubleLine, said the company declined to comment.
Before it's here, it's on the Bloomberg Terminal.
LEARN MORE