Americans Aren't Miserable Enough for the Bull Market in Stocks to End
The Misery Index is holding steady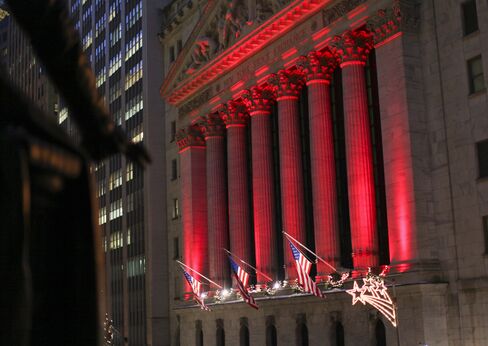 It's Monday morning, which means Wall Street's strategists have a lot to say. And for whatever contrasts in investment strategy they may display, most seem to follow the same strategy of firing off reports on Monday mornings so you have something to think about when those markets reopen.
Let's start the highlight reel with strategist Gina Martin Adams at Wells Fargo & Co., who notes that the "Misery Index" is holding at its lowest level since 1959. This may be a surprise to any parent who was forced to accompany their child to see Paul Blart: Mall Cop 2 in theaters this past weekend; however, that particular type of misery is not included in the methodology of this index. Instead, the Misery Index simply adds the unemployment rate to the consumer inflation rate.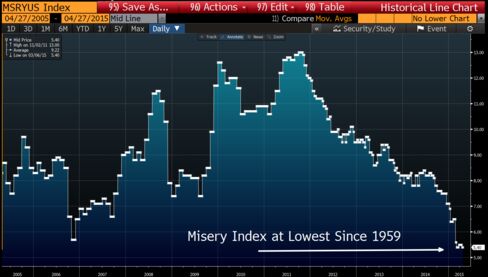 And what, pray tell, should we think about that? Take it away, Gina: "Since 1950, stocks continued to rise an average 18 months following former trough levels in the index. At the sector level, later stage cyclicals tend to outperform, and early stage cyclicals tend to underperform, in the 12 months following index troughs. Tech is on average the best, and financials on average the worst performer in the S&P 500 after misery index lows."
Speaking of inflation, Strategas Research Partners is out this morning saying the current level is in the sweet spot of 0 percent to 2 percent for equity market valuations. Even an increase to 4 percent would not be the "death knell for stocks some fear." Valuations are only at great risk during either periods of deflation, or inflation greater than 4 percent, according to the research firm.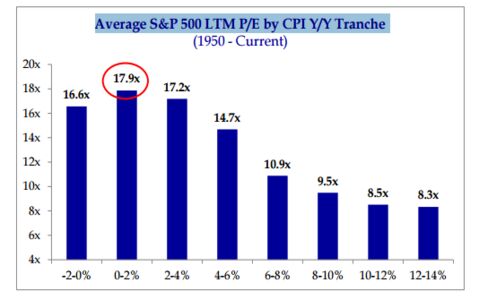 However, speaking again of inflation, Jordan Kotick at RBC Capital Markets points out that maybe we should start preparing for it to pick up since "the markets are pricing in a more aggressive turn higher." And he's not even talking about Mall Cop 2 tickets going for 15 bucks a pop. Instead, he points at breakeven rates, which are the difference between Treasury yields and rates on Treasury inflation-protected securities, a figure often viewed as a proxy for inflation expectations. "Breakevens are up significantly from their lows at the onset of 2015 with no signs of a turn," he writes.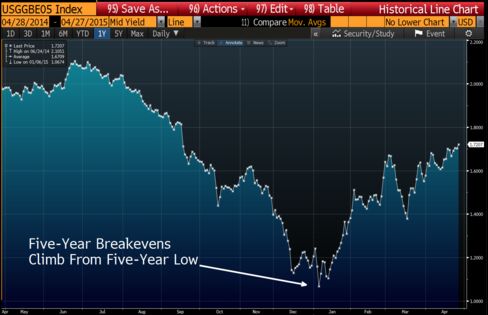 Elsewhere in strategy land, Morgan Stanley's Adam Parker gives three reasons to still be bullish on U.S. equities and lists 10 stocks that are cheaper than the market and have earnings that are growing faster than average.
At Goldman Sachs Group Inc., David Kostin's team predicts that it's full steam ahead for the buyback and dividend gravy train. Based on corporate activity so far in 2015, the S&P 500 will return more than $1 trillion of cash to investors this year as share repurchases surge 18 percent and dividends rise 7 percent, Goldman predicts. However, they write: "Given current historically high equity valuation and a strong U.S. dollar, for many firms a superior strategic allocation of cash could be overseas M&A rather than share repurchases." As an example, he cites how FedEx Corp. outperformed the market after announcing it would acquire Netherlands-based delivery company TNT Express. Still, they acknowledge, many companies will probably ignore that advice and just keep turning that cash over to shareholders. Just like parents will probably keep turning over cash to their kids to see Paul Blart.
Before it's here, it's on the Bloomberg Terminal.
LEARN MORE