Russia Sees GDP Growth Restart in Fourth Quarter After Recession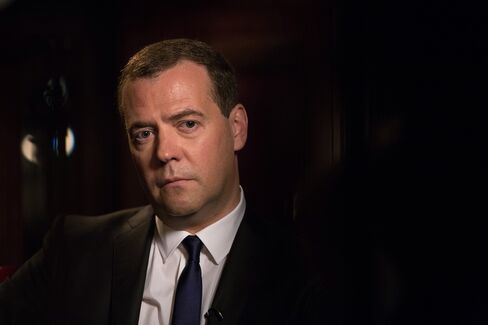 Russia's economy may return to growth in the fourth quarter after its first recession in six years, government officials said on Thursday.
Gross domestic product may expand 2.3 percent in 2016 after a contraction estimated at 2.8 percent this year, Economy Minister Alexei Ulyukayev said at a cabinet meeting in Moscow. The ministry, which previously forecast this year's decline at 3 percent, is seeing signs of financial and macroeconomic stabilization after GDP slumped 2.2 percent in the first quarter from a year earlier, Ulyukayev said.
The economy of the world's biggest energy exporter is weathering the effects of a currency crisis that followed last year's crash in oil prices and sanctions imposed over Ukraine. After the steepest four-day slump since January, the ruble is resuming an advance that made it the best-performer globally this year.
"The dynamics of the real sector are turning out to be not as catastrophic as it seemed to most experts and, truth be told, to us as well at the end of last year and the beginning of this one," Ulyukayev said.
The Russian currency advanced 1.2 percent to 51.5650 to the dollar by 1 p.m. in Moscow. Yields on five-year ruble bonds fell seven basis points to 11.48 percent.
The government is more upbeat than the central bank, which forecast a contraction of 1 percent to 1.6 percent in 2016 if oil prices average $60-$65 a barrel. The Bank of Russia predicts the economy will shrink as much as 4 percent this year.
Speaking at the cabinet meeting, Prime Minister Dmitry Medvedev said the official forecasts should take into account "those serious restrictions that our economy had confronted recently," which include shrinking investment, capital outflow and the situation on global commodity and financial markets.
U.S. and European penalties enacted over Russia's actions in neighboring Ukraine limited access to international financial markets for borrowers and spurred outflows of capital.
The government also decided to preserve the savings component of the pension system, according to Medvedev.
Before it's here, it's on the Bloomberg Terminal.
LEARN MORE