London's Costliest Boroughs Have Worst Home Value Gains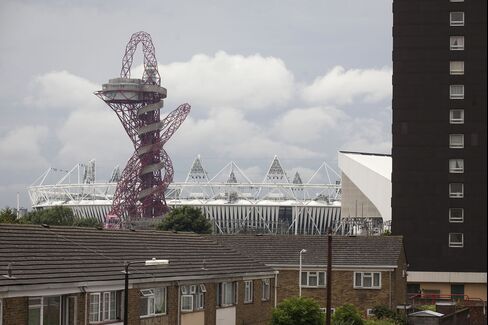 London's luxury-housing boom is running out of steam, with price gains in the city's best neighborhoods trailing poorer districts and other large U.K. cities.
Home values in the Kensington & Chelsea borough rose the least in the city in the 12 months through March, while Newham, one of the least-expensive boroughs, climbed the most, property researcher Hometrack said in a report Friday.
Central London home prices soared to records after the financial crisis as a cheap pound and political stability attracted foreign buyers. Now, uncertainty around the May 7 national election, the threat of a mansion tax from the Labour Party and high prices have damped demand for the most expensive homes, Hometrack said.
Meanwhile, values in the U.K.'s other big cities rebounded, beating central London for the first time since 2005. Glasgow's annual price increase was 7.6 percent and Manchester's 6.8 percent. Prices in the capital overall rose 11.8 percent, the second most after Oxford's 13.4 percent.
"The pattern that we are currently seeing in regional cities is similar to what we witnessed in London from 2011 to 2013, except the majority of demand for housing in these cities is coming from domestic owner occupiers," said Richard Donnell, Hometrack's research director. "It is not being boosted by international buyers or excess investor demand."
Riverside Towers
Average prices in Kensington & Chelsea, which includes the Knightsbridge district, rose 3.4 percent to 1.2 million pounds ($1.8 million) over the 12 months. Hammersmith & Fulham was second from the bottom with a gain of 5.1 percent. Westminster, which includes the Mayfair district, was the fifth-worst after prices rose 5.9 percent.
Wandsworth, where developers are building apartment towers on the south bank of the River Thames at plots including the former Battersea Power Station, was the fourth-worst performer with a 5.8 percent increase. Camden was third from bottom.
In Newham, the borough in east London where most events for the 2012 Olympic Games took place, values gained 14.2 percent.
The average U.K. house price has now risen by more than 20 percent since the 2009 trough to 186,878 pounds, Hometrack said.
Before it's here, it's on the Bloomberg Terminal.
LEARN MORE