Happiness Index Takes a Hit as Greece, Italy, Spain Struggle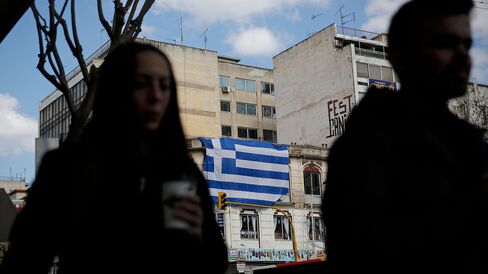 Greece, Italy and Spain saw the biggest declines in national average happiness because their social institutions were too weak to handle stresses from the global financial crisis, according to a United Nations report.
The annual World Happiness Report found Greece was the biggest loser, with a decline of 1.5 points in its national average contentment from the pre-recession years of 2005-2007 to 2012-2014. Italy's happiness fell by 0.8 points and Spain's by 0.7 points during the same time period.
The report, issued by the UN Sustainable Development Solutions Network on Thursday, attempts to measure average happiness in 158 nations through calculations of gross domestic product per capita, life expectancy and data from the Gallup World Poll on perceptions of social support, freedom to make life choices, generosity and corruption. Countries are scored on a scale of 0 to 10.
Switzerland, with a score of 7.59, was the world's happiest country, followed by its northern European neighbors Iceland, Denmark and Norway. The U.S. ranked 15th, behind countries including Mexico, Israel, Costa Rica and Australia.
Eight of the ten countries with the lowest happiness average were in sub-Saharan Africa, with the remaining two being Syria and Afghanistan. Togo, with a score of 2.8, ranked last, days before a presidential election on Saturday.
Despite their declines, Spain and Italy were among the world's top 50 happiest in the report's 2012-2014 country rankings. Greece took 102nd place.
'Social Fabric'
Well-being losses in those crisis-hit countries were "greater than could be explained directly by macroeconomic factors, even when explicit account was taken of the substantial consequences of higher unemployment," according to the report, written by John F. Helliwell of the University of British Columbia and Canadian Institute for Advanced Research, Richard Layard of the London School of Economics and Jeffrey D. Sachs, director of Columbia University's Earth Institute.
An economic crisis can be compounded as it tests the "underlying social fabric," the authors wrote.
"Should social institutions prove inadequate in the face of the challenges posed by the crisis, they may crumble further under the resulting pressures, making the happiness losses even greater, since social and institutional trust are themselves important supports for subjective well-being," according to the report.
Before it's here, it's on the Bloomberg Terminal.
LEARN MORE