Senator Plans Bill This Year to Lift U.S. Oil Export Ban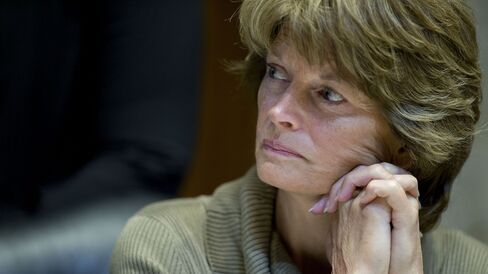 U.S. Senator Lisa Murkowski, chairman of the Energy and Natural Resources Committee, plans to push for legislation this year that would remove the ban on crude-oil exports.
Her committee will hold hearings in coming months on a comprehensive energy bill that would also expedite permitting, the Alaska Republican said in a speech at the IHS CERAWeek conference in Houston Monday. The president would retain the ability to limit some exports in emergency situations under her legislation, she said.
"We shouldn't lift sanctions on Iranian oil while keeping sanctions on American oil," Murkowski said, comparing the limits on U.S. producers to those faced by Iran. "It makes no sense."
Such a change in policy faces skepticism from other U.S. legislators because of a perception such a move would increase gasoline prices, she said.
Murkowski has led her state and joined with U.S. producers such as ConocoPhillips in pushing for an end to export limits that bring down the price at which U.S. oil is sold compared with the global benchmark. Supporters of ending the ban have said that gasoline prices will fall as more oil supply reaches global markets.
Free market policies in the U.S. allow for exports and imports of products across industries and the economy, and oil should be no different, ConocoPhillips Chairman and Chief Executive Officer Ryan Lance said at the conference. Lance said earlier this month that changes to the law have a slim chance of passing this year and next, though could go through in 2017.
Before it's here, it's on the Bloomberg Terminal.
LEARN MORE