ECB's Vasiliauskas Says Summer is Limit for Greek Emergency Cash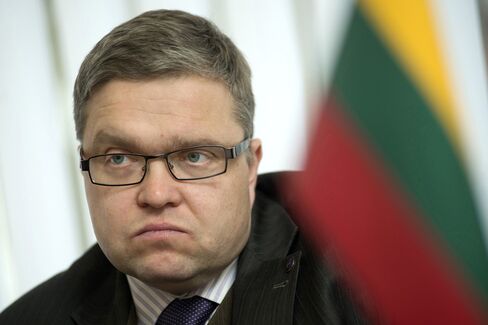 The European Central Bank shouldn't extend Emergency Liquidity Assistance for Greece beyond summer, Governing Council member Vitas Vasiliauskas said.
"The situation in Greece means that we should have a limit until summer for ELA," Vasiliauskas said in an interview in Washington on Saturday. "Everyone understands what ELA means, it's a temporary measure to give the banks liquidity. We will have to have discussions about the issue liquidity provision versus monetary financing. We will certainly have these discussions before summer."
The Frankfurt-based ECB decides on Greece's financial lifeline on a weekly basis, reflecting concern that banks will use the funds to finance the government and so violate European Union law. So far, ECB funding has helped defer a financial meltdown as euro-area governments hold back bailout money, complaining that Prime Minister Alexis Tsipras isn't serious about reforming his country's economy.
"The Greek problems are now related to Greece as such, so they really should think about themselves," said Vasiliauskas, who also heads Lithuania's central bank. The contagion risk if the country were to leave the euro "is lower today" than it was in 2011 and 2012, he said.
His comments signal that a potential Greece exit from the 19-nation currency bloc is being discussed among officials gathering in Washington for the International Monetary Fund's spring meetings. Even so, Greece's major creditors are not ready to let the country drop out of the euro as long as Tsipras shows willingness to meet at least some key demands, according to people familiar with the discussions.
Before it's here, it's on the Bloomberg Terminal.
LEARN MORE