Leading Indicators in the U.S. Rose Less Than Forecast in March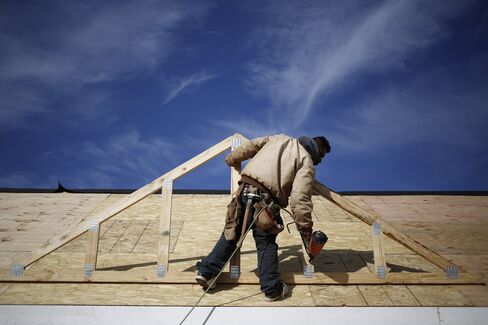 The index of U.S. leading economic indicators rose less than forecast in March, indicating the world's largest economy will have difficulty gaining traction after a first-quarter slowdown.
The Conference Board's gauge, a measure of the outlook for the next three to six months, climbed 0.2 percent after a 0.1 percent increase in February that was smaller than previously reported, the New York-based group said Friday. The median forecast of 48 economists surveyed by Bloomberg projected a 0.3 percent increase.
The measure challenges forecasts that the economy will rebound after a string of economic data that have surprised to the downside amid harsh winter weather, weak global growth and the fallout from West Coast port labor disputes earlier this year. Muted firings and underlying strength in employment are helping to underpin growth at the start of the second quarter.
The index's "slowing growth rate over recent months suggests weaker growth may be ahead," Ataman Ozyildirim, an economist at the Conference Board, said in a statement.
Estimates in the Bloomberg survey ranged from increases of 0.2 percent to 0.5 percent.
Six of the 10 indicators in the Conference Board's measure contributed to the March gain, led by a drop in jobless claims, a widening of the spread between short- and long-term interest rates and firming consumer confidence.
Coincident Index
The group's index of coincident indicators, which tracks current economic activity, increased 0.1 percent in March, the smallest gain since August. The gauge measures payrolls, incomes, sales and production.
The index of lagging indicators rose 0.4 percent.
An onslaught of economic figures that were weaker than economists had forecast culminated in Thursday's decline in the Bloomberg Economic Surprise Index to its lowest reading since March 2009. A slower pace of hiring in March, disappointing retail sales figures, and a housing industry struggling to gain traction after the harsh winter illustrate the U.S. economy's slow start to 2015.
Economists are penciling in a second-quarter rebound as temperatures warm, with gross domestic product projected to pick up to a 3.1 percent annualized rate after 1.4 percent in the first three months of the year, according to the median in a Bloomberg survey conducted April 3-8.
Before it's here, it's on the Bloomberg Terminal.
LEARN MORE