European Stocks Fall as Germany, Italy, Portugal Lead Declines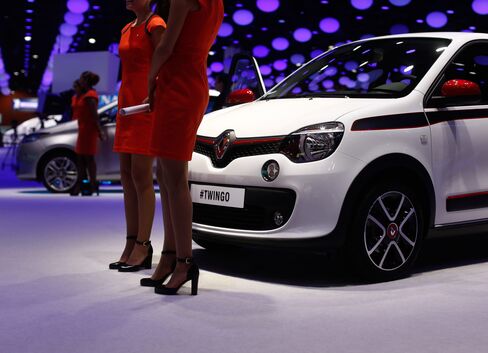 European stocks fell the most in three weeks, with German, Italian and Portuguese gauges leading declines.
The Stoxx Europe 600 Index slid 0.8 percent to 410.93 at the close of trading in London. Germany's DAX Index, Portugal's PSI 20 Index and Italy's FTSE MIB Index slipped at least 1.8 percent. Chemical companies fell the most of the 19 industry groups on the Stoxx 600.
"It's an unwinding day today, everything that has made investors money recently is in reverse mode," said Daniel Weston, Munich-based chief investment officer at Aimed Capital GmbH. "Portfolio managers are looking to lock in profits from the best performing stocks. It's a typical risk-off day."
Diageo Plc fell 3.6 percent after saying sales unexpectedly slipped in the third quarter as business deteriorated across Europe, Asia and Latin America. Unilever advanced 2.6 percent after the maker of Magnum ice cream reported first-quarter sales growth that beat estimates. Renault SA rose 2.9 percent, for the biggest gain among automakers.
"There were some mixed results," said William Hobbs, head of equity strategy at Barclays Plc's wealth-management unit in London. "We need to remember that Europe stocks are up a long way this year so there is room for a pause for breath."
The Stoxx 600 has rallied 20 percent this year. It ended Wednesday at a fresh peak after European Central Bank President Mario Draghi said monetary policy is helping the economic recovery and quantitative easing will continue until there's a sustained improvement in inflation.
Greece Oscillates
Greece's ASE Index rose 1.1 percent, after earlier losing as much as 1.6 percent. German Finance Minister Wolfgang Schaeuble late Wednesday ruled out further concessions to the Mediterranean nation, saying it's up to its government to commit to the reforms needed to release aid rather than give false hopes to its people.
Among other companies moving on corporate news, SABMiller Plc added 1.4 percent after the world's second-biggest brewer posted better-than-expected quarterly beer sales. Airbus Group NV rose 2 percent after proposing a buyback of as much as 10 percent of its shares.
Holcim Ltd. added 0.6 percent -- paring gains of as much as 2.6 percent -- after its second-biggest shareholder signaled it may accept the merger of the Swiss cement maker with French rival Lafarge SA if it gets a board seat at the combined entity.
Before it's here, it's on the Bloomberg Terminal.
LEARN MORE