NYT Digital Leader 'Optimistic' About Role in Social-Media World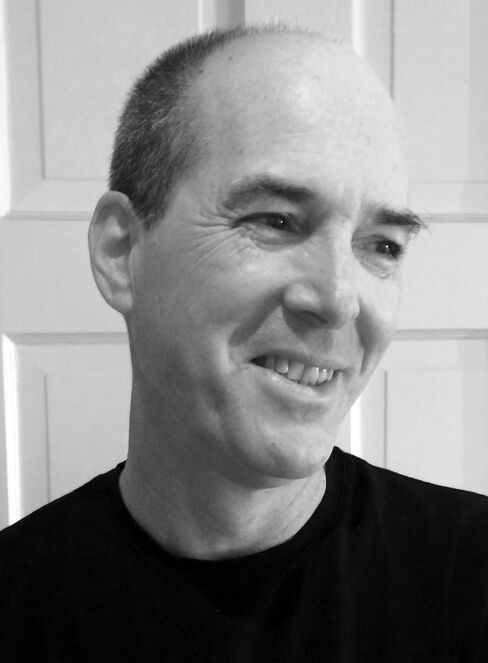 When New York Times Co. hired Kinsey Wilson in November to lead the newsroom's digital strategy, it looked for someone to work with him on the business side. Last month, the Times decided that Wilson should do both.
Wilson, 59, a soft-spoken former executive at National Public Radio and executive editor at USA Today, oversees the Times's push to increase its online audience, especially on mobile devices. The publisher has sought new revenue sources as print advertising and circulation fall and readers get more news via social media and smartphones.
In an interview at the Times building, Wilson said that the NYT Now app will be available for free as of May 11 after the company failed to attract enough subscribers willing to pay $7.99 a month. Wilson also talked about how he plans to boost digital subscriptions, the future of the homepage and the printed newspaper and the tradeoffs for publishers hosting their content on Facebook.
Q: Your new role is to reassess digital products and technology at the Times. What are the big challenges you face?
A: I would frame it this way: In a world where technology and consumer behavior are changing so quickly, how people experience the news is just as important as the quality of the news report we're producing on a day-to-day basis. If you're getting the right stuff in front of me, if you have some sense of what my needs are at any given moment of the day, if there's some understanding of what kind of device I'm on and how my behavior may differ depending on whether I'm reading on a smartphone or a desktop or a tablet. All of those are important factors and contribute to the sense of credibility that people have around the news report. So I think we need to look both at what the Times has been unsurpassed at in the quality of its news report and make sure we're treating user experience with the same level of attention and concern.
Q: There's been a lot of debate recently about publishers talking to Facebook about hosting their content directly on the social network. What is your thinking on this?
A: If we were talking to Facebook, I couldn't talk about it, so take it in the context of the larger phenomenon that is going on. There are two things I would point to. One is the desktop world was a multipoint world. You came to a homepage, for example, that might have 100 different points of entry to different stories on it. The mobile world is much more about sequential flow. So it's a very different reading experience. It's also a much more closed environment. People are spending the preponderance of their time in a handful of apps. So the control that distributors like Facebook and Google have in that environment is different than on the desktop Web. The opportunity they offer is a massive audience that numbers in the hundreds of millions if not more at any given time. So we have to understand how we play in that environment and sustain our business model there. I'm optimistic that an equilibrium can be found and there's a role for publishers in that environment that is not entirely one-sided or dominated by the distributors but that's something that needs to be worked through over time.
Q: Why do you think NYT Now didn't get as many paying subscribers as the Times would have liked?
A: Some of that had to do with how we positioned the pricing of it. There's an opportunity by taking it free and finding other opportunities for distribution that we can substantially increase the audience. It has been very successful in appealing to a younger, more millennial audience that may have not been exposed to the Times in other contexts and giving them a sense of the breadth the Times offers.
Q: So by making NYT Now free, what is the business model?
A: It's a way for us to position ourselves with new audiences and to experiment with what it takes to convince those audiences to work into some kind of pay model, whether that takes the form of subscription as it traditionally has with the core app or whether there are other pay models.
Q: The Times had 910,000 digital subscribers after the last quarter of 2014. Is there a point where the Times reaches a ceiling on digital subscribers?
A: There is substantial upside there. We are a global brand so we have an opportunity to reach audiences across the globe. The ubiquity of mobile devices extends the opportunities across the day for people to engage with the Times. A desktop experience is by definition more limited and more appointment based. Mobile devices are now attached to us continuously so we see tremendous opportunity to reach a far larger audience and with that the opportunity to acquire a certain number of additional subscribers.
Q: The Times' "Innovation Report" last year found that traffic to the homepage has been declining. Do you see that continuing?
A: Very broadly there's no question that as social media becomes a more important vector for news consumption, the ability for any news site to think of itself as a dedicated destination diminishes. That said, the percentage of traffic coming to the Times homepage probably outstrips most news organizations and among our subscribers it's still in the 70 percent range. There's still tremendous value to that page.
Q: Can you foresee a time when the New York Times doesn't produce a print product seven days a week?
A: I'd defer that question to [Chief Executive Officer] Mark [Thompson] and others who track that a lot more closely than I do after 10 weeks on the job. What I would say is the paper has remained remarkably popular with a very broad readership. And while the Times is not immune from the forces that others in the newspaper industry have experienced, it's probably unique in the rate at which it's seen circulation begin to tail off. Thankfully, print has remained extremely healthy.
(This interview is a lightly edited and condensed version of the conversation.)
Before it's here, it's on the Bloomberg Terminal.
LEARN MORE