Wardrobe Malfunction For U.K. Inflation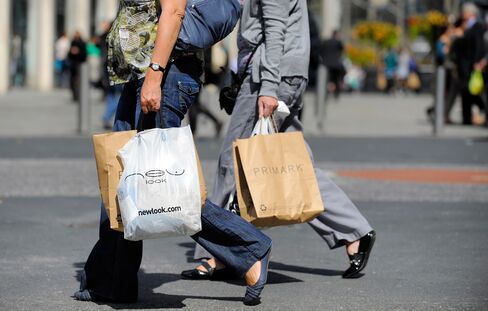 Women's cardigans and dresses made a surprise contribution to Britain's stagnant inflation last month.
Breaking with the usual pattern, prices for clothes and shoes fell 0.1 percent in March from February and were down an annual 0.2 percent. Within that category, women's outerwear was the main culprit for the decline, according to the Office for National Statistics.
It's the first time in the history of the Consumer Price Index that clothing has fallen between the two months. Normally, prices rise as retailers shake off their post-holiday sales with stock for the new season.
Food and fuel costs have been the main drivers of low inflation in the U.K. The question now is whether this weakness in clothing will continue, and if it implies a broader deterioration of prices on Britain's high street.
The slide in core inflation adds force to that question. The measure, which excludes alcohol and tobacco as well as food and fuel, slowed to 1 percent, the weakest since July 2006. The CPI data series started in 1997.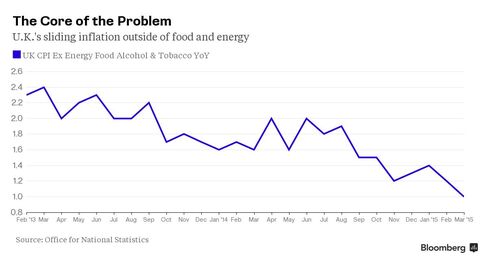 Bank of England Governor Mark Carney has said any dip in inflation below zero will prove temporary, and his Monetary Policy Committee sees price gains picking up later in the year. Officials are now preparing their new forecasting round, and will publish the results May 13, six days after the general election.
``This may be downside news for the BOE's projection for inflation for the next year,'' said David Tinsley, an economist at UBS AG and a former central bank official. ``It's making it increasingly harder to raise rates this year.''
The start of official election campaigning means that Carney, like all government officials, are in a purdah period and forbidden from making public statements. So we won't find out his views on the slide in core inflation until he presents the new projections at his usual press conference.
Until then, clothing and shoe-shoppers may want to take heed of his earlier advice on Britain's inflation slump: enjoy it while you can.
Before it's here, it's on the Bloomberg Terminal.
LEARN MORE