This Chart Shows That Rig Counts Still Have Farther to Fall
We haven't seen a bottom yet, but the end is in sight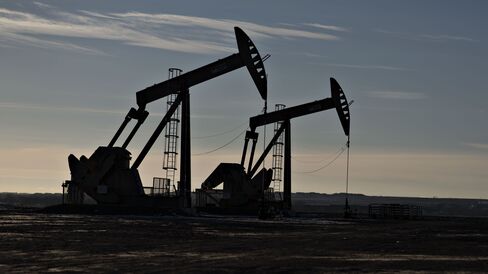 In a morning note, Morgan Stanley's Ole Slorer and his team said that if history is any guide, rig counts will bottom sometime this summer. The Baker Hughes rig count has dropped 53 percent since October as the decline in oil prices has made production less profitable.
Here's the research from Morgan Stanley:
"Prior cycles indicate a mid-summer rig count bottom. In all but the '98-'99 cycle, US rig count bottomed [about] 25 weeks after coming 10% off the peak. ... [in the] current cycle [we are] 13 weeks from 10% drop, implying [about] 3-4 months until the bottom. The '85-'86 and '08-'09 cycles saw the largest rig count declines as cash flows were cut by [about] 50% due to the magnitude of oil price declines in those years. The level of cash flow declines in 2015 looks to be similar to these prior large cycles. We therefore expect a nearly 60% peak-trough decline in the US rig count, on par with the declines seen in '08-'09 and '86-'87."
Below is a chart showing the bottoms of previous cycles and where rig counts went from there: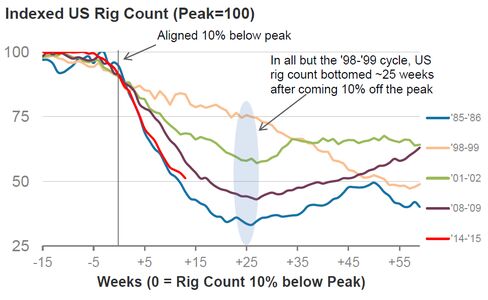 Before it's here, it's on the Bloomberg Terminal.
LEARN MORE