Pepsi Signs to Replace Coke as Exclusive NBA Marketing Partner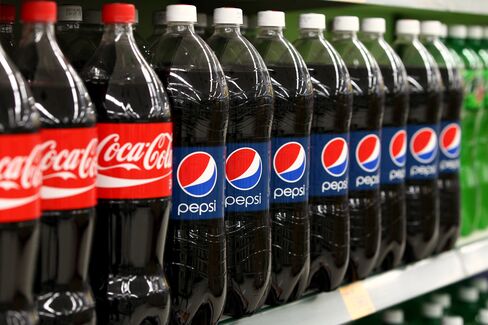 PepsiCo Inc. signed a multiyear marketing partnership with the National Basketball Association, taking over for Coca-Cola Co. and giving the company official partner status with all four major U.S. sports leagues.
As part of the new agreement, PepsiCo's Mountain Dew will serve as the lead brand in North America. It includes the company's Aquafina, Brisk, Doritos and Ruffles brands. The agreement includes the Women's NBA, NBA Development League and USA Basketball.
In China, PepsiCo partner Tingyi -- the largest domestic soft drink manufacturer, will position its Master Kong as the lead beverage brand of the partnership.
"The NBA has established itself as one of the most exciting and innovative sports leagues in the world," PepsiCo Chief Executive Officer Indra Nooyi said in a statement. "We look forward to working together to redefine the meaning of sports marketing partnership."
Financial terms of the agreement, which begins next season, weren't disclosed.
Coke has been a league sponsor since 1986, using the All-Star slam dunk contest to promote its Sprite brand. Coke's endorsers include LeBron James.
"The Coca-Cola Company has committed an incremental $1-billion toward its brands over the next three years, and with this commitment comes the need to focus on the most effective and efficient investments to maximize brand growth," the company said in a statement. "The Company will continue to have a strong presence with basketball culture and through our relationships with iconic players."
PepsiCo's Gatorade is the NBA's longest-standing partner.
"For the NBA, a comprehensive food and beverage company like PepsiCo offers endless opportunities for collaboration," NBA Commissioner Adam Silver said. "We can't wait to get started."
Before it's here, it's on the Bloomberg Terminal.
LEARN MORE