One of Bill Ackman's Proteges Is Off to a Big Start in 2015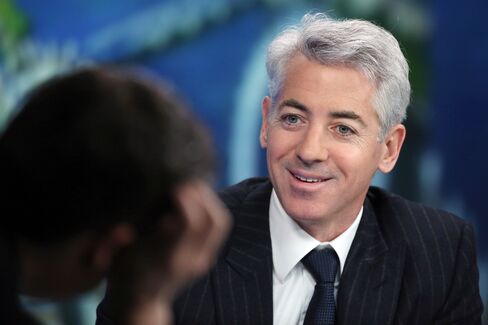 Scott Ferguson, who worked with Bill Ackman for eight years before starting Sachem Head Capital Management, gained 10 percent in the firm's fund in the first quarter of 2015, according to a person with knowledge of the matter.
This year's gains follow a 20.5 percent return last year for Sachem Head, which specializes in activist positions and bets on corporate events, said the person, who asked not to be named because the New York-based firm is private.
Ferguson was the first analyst Ackman hired when starting his investment firm Pershing Square Capital Management. Ferguson rose to partner before leaving in 2012 to start Sachem Head. Assets have tripled to about $3 billion from $1 billion at the end of 2013, a beneficiary of performance and investor appetite for money managers that press companies for changes to boost share prices.
Sachem Head's largest publicly disclosed U.S. holding as of Dec. 31 was CDK Global Inc., with the position valued at $515.5 million. The company, which sells software for car dealerships, gained 15 percent in the first three months of this year.
Ferguson also held shares in Zoetis Inc., an animal drug company where Ackman's Pershing Square won two board seats in February in a push to get the company to cut costs.
Jeremy Fielding, a spokesman for Sachem Head at Kekst & Co., didn't respond to calls seeking comment.
Before it's here, it's on the Bloomberg Terminal.
LEARN MORE