Rhode Island Governor Says Union Accord Resolves Pension Dispute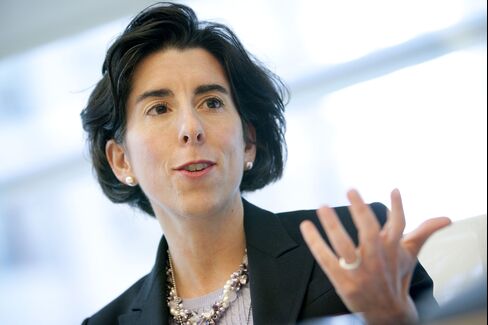 Rhode Island and union leaders reached a settlement of its controversial public pension overhaul to support one of the country's most underfunded retirement programs, the state's governor said.
Governor Gina M. Raimondo said Thursday the deal was "in the best interests" of the citizens of Rhode Island and keeps the state "on a path toward financial stability."
The accord, if approved by a state court judge and the General Assembly, would end six contentious challenges to changes made to the pension system from 2009 to 2011, Raimondo, a Democrat who took office in January, said in a statement.
A judge will set a schedule for parties to implement the deal and the remaining three unresolved lawsuits will be addressed by the court, according to Raimondo. The settlement couldn't be immediately confirmed in court records.
"This proposed settlement lifts a cloud of uncertainty from our state and allows us to finally move forward, so we can focus our energy on new ideas to rebuild our economy," state General Treasurer Seth Magaziner said in the statement.
Raimondo, the former state treasurer, gained national recognition during for backing overhauls to Rhode Island's pension system that lifted the retirement age, put workers into 401(k)-type plans and suspended raises for retirees until the system was on a better footing. She built her campaign for governor last year around her success at cutting pension costs, while pledging to revive the economy.
Before it's here, it's on the Bloomberg Terminal.
LEARN MORE