Sears Forms REIT to Raise $2.5 Billion in Cash Amid Losses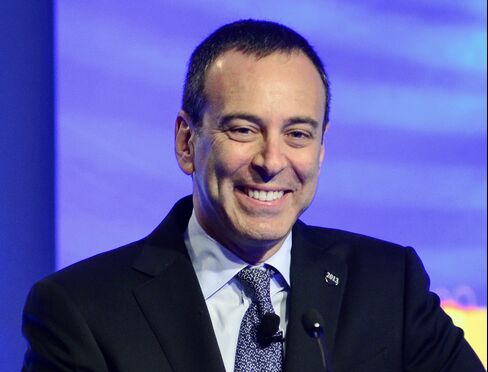 Sears Holdings Corp. formed a real estate investment trust that will acquire about 254 of the retailer's properties, generating more than $2.5 billion in proceeds for the money-losing department store chain.
The REIT, Seritage Growth Properties, will lease the Sears and Kmart locations back to the retailer, Sears said in a statement Wednesday. Seritage will fund the purchase with debt and proceeds from a rights offering that's expected to close by the end of the second quarter.
The deal marks one of the more dramatic moves Chief Executive Officer Eddie Lampert has made to reshape the company after more than three years of losses. Lampert has sold and spun off assets such as the Sears Hometown & Outlet Stores Inc. chain and the Lands' End clothing brand while working to transform Sears into a leaner retailer focused on generating sales online and from loyalty-program members.
"This is the last big thing that they can do," Matt McGinley, an analyst at Evercore ISI in New York, said in a phone interview. "It basically takes the assets of the real estate and separates them from the liability that is Sears."
Sears has previously tried to squeeze more value out of its real estate holdings by selling locations, leasing space to other retailers and developing properties, and investors had long speculated that Lampert ultimately would form a REIT. The shares surged 31 percent, the most ever under Lampert, when the company announced in November that it was exploring the possibility.
Shares Rise
Sears fell 0.1 percent to $41.33 at the close in New York. The stock has gained 25 percent this year.
The retailer said in a separate statement Wednesday that it also will form a $330 million venture with General Growth Properties Inc. and contribute 12 properties at the landlord's malls as part of the deal. General Growth will contribute $165 million in cash to the venture.
"Sears Holdings is an asset-rich enterprise with multiple levers to generate financial flexibility, while creating shareholder value," Lampert, who's also Sears chairman and its largest investor, said in the joint-venture statement. The retailer will lease back the stores it contributed.
Sears also is getting $165 million in cash from the deal, along with its 50 percent stake in the venture, which it said will provide opportunities to create more value by redeveloping and re-leasing as much as half of each property.
Cash Infusions
The cash infusions come as Sears struggles to return to profitability under its new model. The retailer's loss last year widened to $1.68 billion as sales slid 14 percent. All told, Sears has lost $7.12 billion in its past four fiscal years.
Those losses have strained the retailer's balance sheet. Its cash balance as of Jan. 31 was $250 million, down 76 percent from a year earlier. McGinley estimated the moves announced today could fund Sears's operations for about a year and a few months at its current cash-consumption rate.
While the properties that Sears unloaded today are among its best, REITs that own malls with other Sears locations may be interested in similar joint-venture deals, McGingley said. The company said in a filing last month that it had about 1,725 Sears and Kmart stores.
"If you're a shareholder of Sears, would you rather own a REIT that can diversify itself over time and live on as you redevelop these sites into something different, or would you want to just own this as a consolidated entity with a failing retailer?" McGinley said. "If I was a Sears shareholder, I would want to go with the REIT."
Before it's here, it's on the Bloomberg Terminal.
LEARN MORE