Dilma Rousseff's Problems in Three Charts
Brazil's President Dilma Rousseff is trying to regain her footing as her popularity is tumbling amid a slowing economy and corruption scandal.
In an exclusive interview, Rousseff explained what she hopes is a path to recovery for Brazil's economy and her administration.
Her key economic and political problems are demonstrated in these three charts:
The average GDP growth under her administration is the lowest since 1990-1992.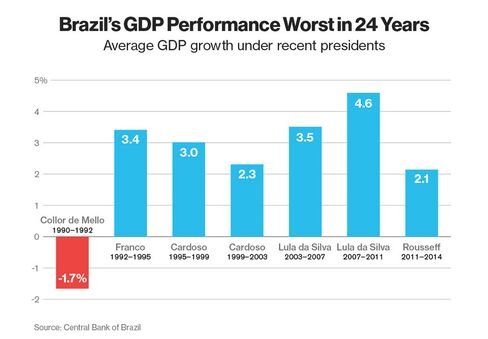 According to Brazil's central bank, inflation will accelerate to 7.9 percent this year and exceed the target range for the first time in 12 years.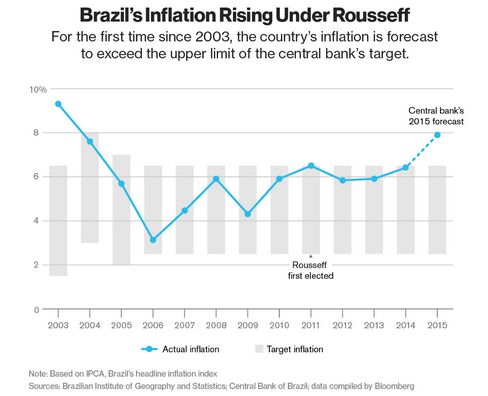 Lastly, her approval ratings have absolutely collapsed according to a March 16-17 Datafolha poll.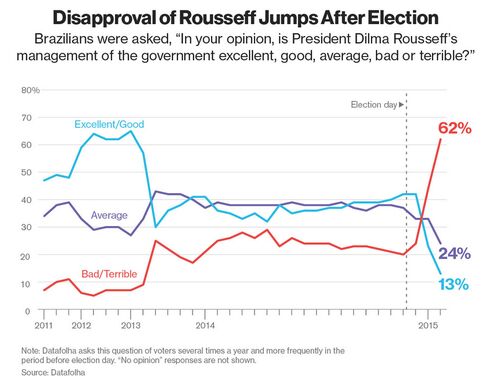 For our full coverage of Rousseff read more here.
Before it's here, it's on the Bloomberg Terminal.
LEARN MORE