Tinder is asking its users for a more committed relationship, but age is a factor. The dating app began charging for premium features on Monday, and as thirtysomethings learned, they'll have to pony up twice as much as their younger counterparts.
Americans under 30 will be charged $9.99 a month to subscribe to Tinder Plus, the new, paid version of the app that offers unlimited "likes"—which once were free—as well as features that let users undo swipes and connect with people in different locations. Members aged 30 and older must pay $19.99 for the same features. In the U.K., the age-based price disparity is even wider. Those under 28 will pay £3.99 ($6) for the service, while anyone older will be charged £14.99 ($23), almost four times the price.
Tinder says it spent several months researching different price points around the world before it introduced the service. "Lots of products offer differentiated price tiers by age, like Spotify does for students, for example," Rosette Pambakian, a spokeswoman for Tinder, wrote in an e-mail. "Tinder is no different; during our testing we've learned, not surprisingly, that younger users are just as excited about Tinder Plus, but are more budget constrained, and need a lower price to pull the trigger."
Here's one of the main pitfalls of a tiered pricing model, if the reaction to Monday's news is any indication: Older users are not happy. As if dating in your thirties isn't punishing enough, singling out customers of Internet services based on their birth date is unusual.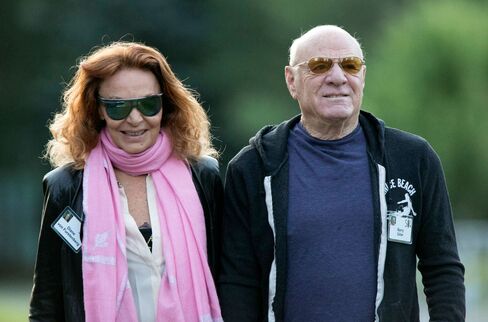 Tinder can get away with it because its parent company, IAC/InterActiveCorp, basically owns the online-dating market. IAC controls 27 percent of revenue in the $2.2 billion dating-services industry, according to research firm IBISWorld. A distant second is EHarmony with 14 percent, and Zoosk comes in third, with 5.1 percent. IAC's portfolio includes Match.com and OkCupid, both of which rank among the 10 top-grossing apps in the iOS and Google Play stores, excluding games, according to data from researcher App Annie.
Because of Tinder's ties to IAC, the casual-dating app targeted at millennials serves as an entry point to IAC's more serious and mature dating sites, says Jeremy Edwards, author of a recent IBISWorld report on the dating-services industry. "Tinder has definitely been one of the forerunners in marketing itself to a casual dater." Tinder can hook teens on online dating. As they get older, they should expect to pay more money for love, whether they stick with the same app or migrate to one of IAC's other websites.
Tinder's fast growth has come mostly from college students and twentysomethings. Pambakian, the Tinder spokeswoman, recently told Bloomberg News that 52 percent of Tinder's users are from 18 to 24 years old, and 33 percent are aged from 25 to 34. Many are new to IAC's Web of love but could end up being lifelong customers. "I think the strategy Tinder is pursuing will work," says Victor Anthony, an analyst at Axiom Capital Management. "The combination of advertising and subscription will drive up their value—and ultimately, the stock price for IAC."
Before it's here, it's on the Bloomberg Terminal.
LEARN MORE