The Swiss Have Finally Started Making Luxury Smartwatches
But are these the watches we actually want?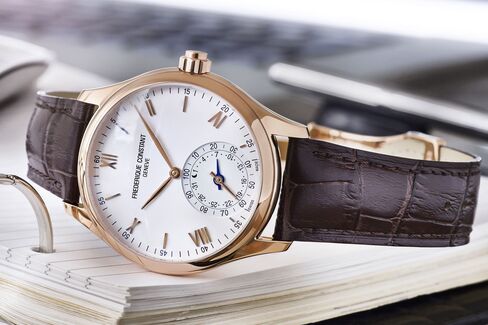 Everyone's been waiting for it, and now it's happened: The Swiss have finally entered the smartwatch fray.
Coming only a few weeks after Swatch announced it will release a smartwatch to compete with the Apple Watch, a new Swiss company called Manufacture Modules Technologies (MMT) has introduced a line of smartwatches made in Switzerland. MMT is a joint venture between Silicon Valley wearable-technology company Fullpower Technologies and Union Horlogère Holding, which owns Swiss watchmakers Frederique Constant and Alpina. You might think you haven't heard of Fullpower's MotionX technology, but it's what powers your swanky Jawbone and Nike wearables. MMT was created specifically for this project and is headquartered in Geneva, allowing it to market the watches as officially Swiss.
The Watches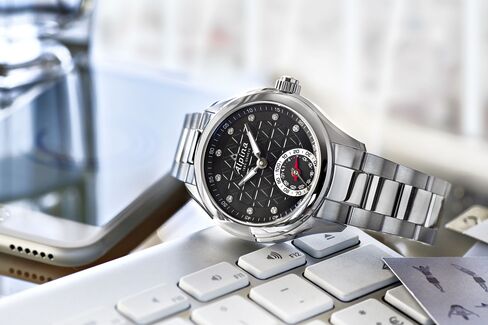 Before the end of 2015, MMT will release 10 different models under the banner Swiss Horological Smartwatches. These will be split between the Frederique Constant and Alpina brands and will include models for both men and women. The details have been made available for only two models, one from each brand, and the remainder of the collection will premiere at the Baselworld trade show in March. Watches will go on sale in June, and prices will start at $995. The gold-plated Frederique Constant model shown below will retail for $1,295.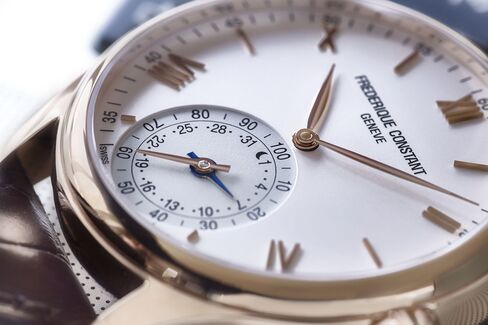 Before we get too deep into the clumsily named Swiss Horological Smartwatches, we need to be clear on what MMT means by "smartwatch." The category is extremely loosely defined and can include everything from a 1980s-style Casio wrist calculator to devices like the Samsung Gear S and the Apple Watch. A Swiss Horological Smartwatch sits somewhere in the middle. It's like the Withings Activité (not a bad thing), as it tracks activity and sleep, and then it displays that information on an analog dial and through a smartphone app. Sorry, no texts, Instagram, or Tinder—there's no digital display on the watch itself.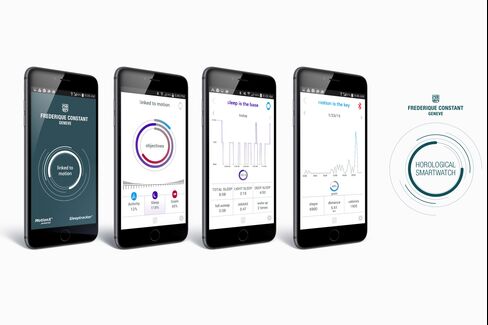 The "smart" parts of the watches are basically the same across the platform, even if the cases, dials, and straps vary. At 6 o'clock on the watch dial, you'll find two concentric subdials in addition to the big hour and minute hands you're used to. One of the subdials shows the date, with the addition of a sleep indicator and a counter up to 100. This can be used to display progress toward a goal set through the app, like number of daily steps, and both iOS and Android are supported.
Platforms and Partners
Part of MMT's strategy is to license the technology to other watchmakers as the smartwatch market continues to grow. Fullpower currently has more than 45 U.S. patents issued and more than 75 additional patents pending for everything from sensors to software. While giants such as Swatch and TAG Heuer have already begun work on their own smartwatches, MMT sees its platform as giving smaller and lower-priced brands a way to get into the smartwatch game with a sophisticated system.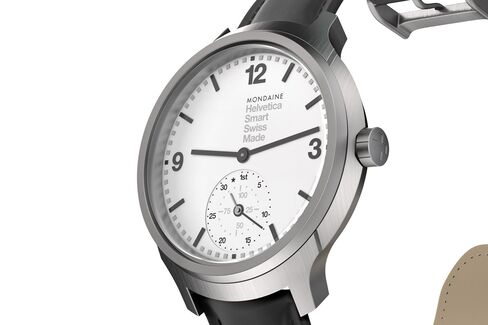 Mondaine, best known for its Swiss Railways watches, is the first third party to take advantage of the MMT technology, and its new timepiece was also announced today. The Helvetica No1 Horological Smartwatch (seriously, is there no one working on these names?) looks just like Mondaine's existing Helvetica watches but with that extra dial at 6 o'clock. The watch will also be unveiled at Baselworld. As the trade show approaches, we'll be curious to see whether any other partners announce similar Swiss Horological Smartwatches.
The Big Question
Looming over all of this is the multibillion-dollar question: Is this the kind of smartwatch people actually want?
There are certainly upsides to a smartwatch like this. By using a battery-powered quartz watch movement and Bluetooth low energy, there's no recharging required (just a battery swap every two years or so). The indications are clear and simple, so it's easy to incorporate the device into your life without any major changes. And, possibly most important, it has a form factor and an aesthetic that customers are familiar with and that's already an aspiration for many consumers. In other words: It looks handsome and makes sense.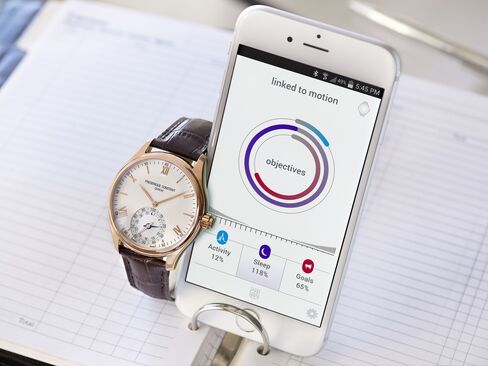 There are also some serious hurdles to clear. Fitness trackers have been doing what a Swiss Horological Smartwatch does (or something close to it) for years, yet most customers stop using these devices within six months of buying one. This might be OK for a $150 rubber bracelet, but it probably won't fly for a $1,295 gold-plated watch. Additionally, it's going to be tough to compete with more feature-rich devices, especially once price becomes a factor. Without mechanical movements, these are still consumer-oriented devices that probably won't appeal much to the watch collector.
As the Apple Watch is set to completely transform the wearable-tech ecosystem in ways we can't yet plan for, releasing an analog smartwatch is a bold move. We'll just have to see whether it's one that's ahead of the curve or behind the times.