Gates Foundation Ditches McDonald's, Coca-Cola in Fourth Quarter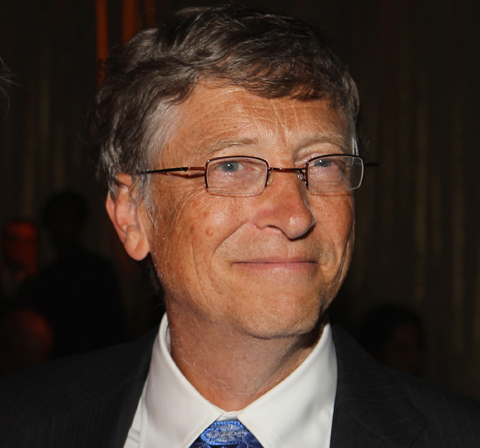 The Gates Foundation Asset Trust, which manages the investments for the $42.3 billion Bill & Melinda Gates Foundation, liquidated its positions of McDonald's Corp., Coca-Cola Co. and Exxon Mobil Corp. in the fourth quarter.
The trust sold 10.9 million shares of McDonald's valued at $1 billion at the end of September, according to a regulatory filing. It sold 21.4 million shares valued at $914.2 million in Coca-Cola, and 8.1 million shares in Exxon Mobil that were worth $765.9 million.
The Gates Foundation focuses on fighting polio, AIDS, malaria and improving health systems in developing countries. It doesn't invest in companies whose corporate activity it finds to be "egregious," including tobacco stocks and investments in Sudan, according to the investment policy on its website.
Last year, the trust sold its entire stake in G4S Plc, a security-services provider based in Crawley, England, that was criticized for its contracts with prisons in Israel. A review commissioned by the company released last June concluded that there was "no plausible case against G4S on the grounds of complicity with alleged war crimes committed by Israel."
Chris Williams, global press secretary for the Gates Foundation, said the trust doesn't comment on investment decisions or holdings.
The trust bought 4.5 million shares of United Parcel Service Inc. valued at $503.1 million in the quarter as well as 3.4 million shares of Walgreens Boots Alliance Inc. valued at $264.8 million.
Money managers who oversee more than $100 million in equities in the U.S. must file a Form 13F within 45 days of each quarter's end to list those stocks as well as options and convertible bonds. The filings don't show non-U.S. securities, holdings that aren't publicly traded, or cash.
Before it's here, it's on the Bloomberg Terminal.
LEARN MORE