At Business School, Networking Can Cost $18,000 a Year
Travel to far-flung destinations and swank enclaves closer to home has become a hallmark of elite U.S. MBA programs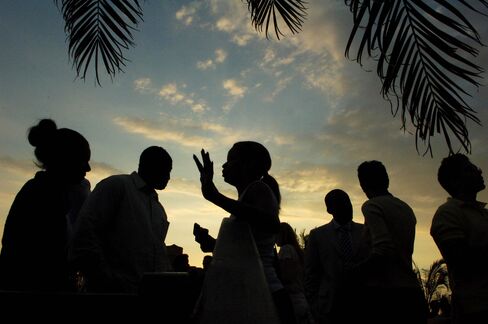 It can start with a visit to a secluded island off Colombia, like the sojourn that more than half of Stanford's incoming MBAs spent last August. Or a weekslong trek in Australia and New Zealand, another in Dubai and Abu Dhabi, a foray to Thailand's bays, and a stop in Munich for Oktoberfest—excursions taken this academic year by students at the University of Pennsylvania's Wharton School. Plus countless ski trips—to resorts in Park City, Utah, Aspen, Colorado, and Lake Tahoe—that draw students for a weekend off, or more, from their studies at elite MBA programs across the country.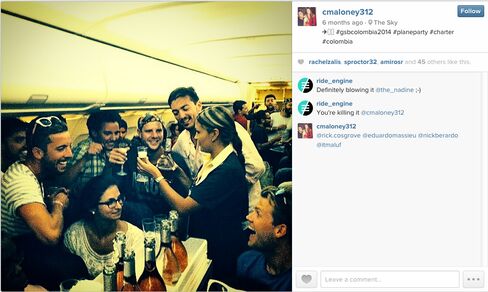 Travel to far-flung destinations and to swanky enclaves closer to home has become a hallmark of elite U.S. business schools, where the point of two years on campus can seem to be to spend as much time away from campus as possible. The better the school, apparently, the higher the premium on travel and fun: Students at top-tier business schools spend thousands of dollars each year on discretionary expenses and tend to spend considerably more than their peers at lower-ranked schools, according to Bloomberg Businessweek data.
Building friendships with the next generation of executives may be a worthy investment, but it's not cheap.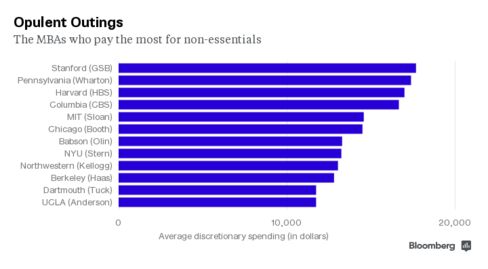 Most of the schools where students said they spent the most on discretionary purchases were ranked in the top 20 by Bloomberg Businessweek in 2014.
The trips pay off over time, some say. "This group of people that I'm in school with right now, in 10 years are going to be the next CEOs," says Phuong Nguyen, a second-year student at HBS who has traveled to Israel, among other places, with her fellow MBA candidates. The trips can cost up to $3,000, not including airfare, she says, but that's nothing compared with the benefits of putting in time with people who could aid her career climb. "It's investing in more than just knowing the names, but knowing the story behind them."
Others aren't convinced that luxury budgets have a higher purpose. "Wharton encourages extravagant spending," one student said anonymously in Bloomberg Businessweek's survey, calling the spending "toxic." Wrote the student: "The mentality is that we'll be rich eventually, so why not spend a ton of money now while we're in debt."
Two years at a top business school costs around $100,000 in tuition, and students at these programs have even more debt than their peers, who are also heavily indebted. At Dartmouth University's Tuck School of Business, the median debt load for students was $90,000, including student loans, credit card debt, and personal debt, twice as high as the median of $40,000 at all U.S. schools. Wharton students said their median debt was $66,000.
Nguyen, the HBS student, says she skipped out on a recent trip to Dubai but doesn't think that missing one jaunt will affect her overall network. Opting out of group excursions is, she says, always a viable option. Just don't expect most students to join you—for many of the HBS trips, Nguyen says, demand is so high that you have to be picked in a lottery before buying plane tickets.
Before it's here, it's on the Bloomberg Terminal.
LEARN MORE