Urban Outfitters Slammed for Tapestry Looking Like Holocaust Garb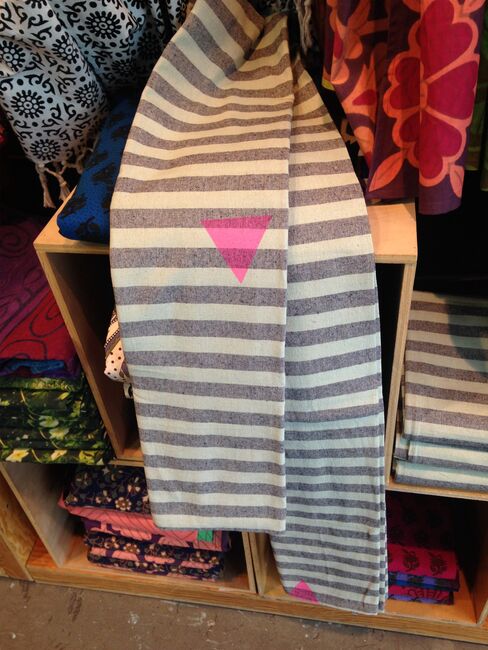 Urban Outfitters Inc. drew ire from the Anti-Defamation League for selling a tapestry the group calls "eerily reminiscent" of uniforms gay male prisoners wore in Nazi concentration camps.
The gray-striped tapestry with a pink triangle, which doesn't appear on the retailer's website, is available in stores, the ADL said in a statement Monday. A check of an Urban Outfitters in New York on Tuesday morning found the item was still for sale, priced at $69.
The group wrote a letter to Urban Outfitters, expressing concerns about the company's periodic use of Holocaust imagery in its products.
"Whether intentional or not, this gray and white stripped pattern and pink triangle combination is deeply offensive and should not be mainstreamed into popular culture," ADL National Director Abraham Foxman, who is a Holocaust survivor, said in the statement. "We urge Urban Outfitters to immediately remove the product."
Urban Outfitters is no stranger to controversy. In 2012, the ADL criticized the retailer for selling a T-shirt emblazoned with what appeared to be a yellow Star of David. In September, the company drew condemnation from Kent State University, the site of a shooting in 1970 that killed four students, for selling a sweatshirt with the college's logo and what appeared to be spattered blood.
A spokeswoman for Urban Outfitters didn't respond to requests for comment. The item was still for sale late in the day on Tuesday in New York.
Before it's here, it's on the Bloomberg Terminal.
LEARN MORE