Samsung Files Complaint to Block Nvidia Chips From U.S.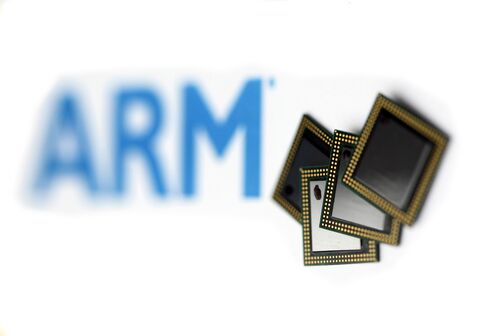 Samsung Electronics Co. is seeking to block computer-graphics chips made by Nvidia Corp. from the U.S. market, escalating a battle begun after licensing talks failed.
Samsung filed a complaint yesterday against Nvidia with the U.S. International Trade Commission in Washington, according to a notice on the agency's website. A copy of the complaint wasn't immediately available.
The legal battle began in September when Nvidia filed its own ITC complaint against Qualcomm Inc. and Samsung over patented ways to improve graphics. It's asking the agency to block imports of the latest Galaxy phones and tablets that use Qualcomm's Snapdragon graphics processing units or Samsung's Exynos processors.
Samsung retaliated Nov. 4 with a patent-infringement suit in federal court in Richmond, Virginia. In that case, Suwon, South Korea-based Samsung claims Nvidia and one of its customers infringe as many as eight patents. That lawsuit targets Nvidia's Shield tablet computers.
Each company has denied using the other's technology. In a Nov. 11 statement, Nvidia called Samsung's lawsuit "a predictable tactic."
'We have not seen the complaint so can't comment, but we look forward to pursuing our earlier filed ITC action against Samsung products,'' Hector Marinez, a spokesman for Santa Clara, California-based Nvidia, said in an e-mailed statement.
Parts Makers
Also named in the ITC complaint yesterday were computer-parts manufacturers, including Biostar Microtech International Corp. and Elitegroup Computer Systems Co.
Improved graphics processing units, or GPUs, are becoming more important as smartphones and tablet computers are increasingly used for playing games and watching movies.
The new case is In the Matter of Certain Graphics Processing Chips, Systems on a Chip, Complaint No. 3042 and the Nvidia case is In the Matter of Certain Consumer Electronics and Display Devices with Graphics Processing and Graphics Processing Units, 337-932. Both are with the U.S. International Trade Commission (Washington).
Before it's here, it's on the Bloomberg Terminal.
LEARN MORE