Bitcoin Foundation Aided Prosecutor's Probe of Mt. Gox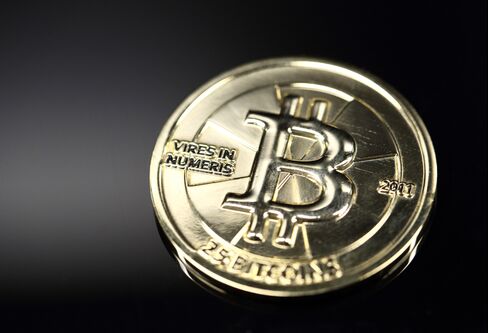 The Bitcoin Foundation, an advocacy group for the nascent digital currency, provided information to federal prosecutors this week that aided a probe into Mt. Gox, a shuttered exchange in Tokyo.
"The Bitcoin Foundation proactively reached out to the Southern District of New York to offer assistance," the Seattle-based organization said in an e-mailed statement yesterday. "We are continuing to help them and we are cooperating fully with their investigation."
Shortly after Mt. Gox's chief executive officer, Mark Karpeles, quit the foundation's board on Feb. 24, the group briefed the Manhattan U.S. Attorney's office with information about the possible theft of as much as $400 million from the Bitcoin exchange, according to two people familiar with the effort. They requested anonymity because the talks were private.
Manhattan U.S. Attorney Preet Bharara and the Federal Bureau of Investigation are probing possible criminal violations tied to the shutdown of Mt. Gox, two other people familiar with the matter said. Bharara requested that Mt. Gox preserve documents as part of the probe, one of the people said.
Bharara's office also requested information from the foundation and companies that have done business with Mt. Gox, said one of the people briefed on the foundation's contacts with prosecutors. The foundation and the companies aren't targets of the investigation, the person said. Japanese authorities said earlier they are probing the exchange's shutdown as well.
Exchange's Statement
A statement posted yesterday on the Mt. Gox website attributed to Karpeles said he is "still in Japan" working to resolve the exchange's problems. The exchange's staff has been instructed "not to give any response or information," according to the statement.
Bitcoin's price was $565.34 at 10:38 a.m. London time, according to the CoinDesk Bitcoin Price Index. It slumped as low as $418.78 on Feb. 25, and was as high as $1,151 on Dec. 4.
The shuttering of Mt. Gox, once the world's largest exchange for digital-currency transactions, comes after months in which Bitcoin soared, attracting attention from investors and customers, even as regulators and lawmakers raised concern that the currency could be used for money-laundering and fraud.
Japan Vice Finance Minister Jiro Aichi told reporters in Tokyo today that countries should cooperate on Bitcoin regulation. Japanese officials said this week that they don't have responsibility for overseeing the virtual currency.
Singapore Dispenser
Tembusu Terminals Pte set up what may be Singapore's first dispensing machine for Bitcoin, the company said today, days after Finance Minister Tharman Shanmugaratnam said the central bank didn't recognize it as legal tender. Andras Kristof, Tembusu's chief technical officer, said Mt. Gox's shutdown wasn't surprising in a young industry where barriers to entry are low.
"They became big because they were very early in the game," Kristof said at a briefing in Singapore. "But neither their technology nor their management was up to the challenge to handle this amount of money."
As reports surfaced suggesting the exchange was in trouble, other Bitcoin companies and the foundation worked to distance themselves from Mt. Gox.
"As our industry matures, we are seeing a second wave of capable, responsible entrepreneurs and investors who are building reliable services for this ecosystem," the foundation said yesterday.
Largest Share
Mt. Gox, which had the largest market share of all digital currency exchanges as recently as April 2013, went offline Feb. 25 after halting customers' Bitcoin withdrawals on Feb. 7. A document posted on the Internet labeled "Crisis Strategy Draft" said Mt. Gox had lost 744,408 Bitcoins, worth about $400 million at current rates, as a result of theft that "went unnoticed for several years."
Bharara's office obtained the document from people in the digital-currency business who were worried that Mt. Gox might have broken the law, one person briefed on the discussions said.
Bitcoin was introduced in 2008 by a programmer or group of programmers under the name Satoshi Nakamoto. The digital currency, based on a peer-to-peer software protocol, has no central issuing authority, and uses a public ledger to verify transactions while preserving user anonymity.
Jennifer Queliz, a spokeswoman for Bharara, said the office wouldn't comment on the existence of a federal investigation. Bharara's office has previously filed charges against Silk Road, an online drug bazaar that accepted Bitcoin, and BitInstant, a New York-based exchange.
Seized Accounts
This isn't the first time Mt. Gox has drawn the attention of U.S. authorities. The Department of Homeland Security seized two bank accounts belonging to Mt. Gox worth a total of $5 million last year because the exchange wasn't registered with the Treasury Department's Financial Crimes Enforcement Network.
The foundation and Mt. Gox clashed on Feb. 10, before the exchange went offline, when the exchange blamed its troubles serving customers on the underlying software for Bitcoin. The foundation, which helps steward the open-source Bitcoin software, responded that the exchange's customized implementation of it, not the software itself, was to blame.
Before it's here, it's on the Bloomberg Terminal.
LEARN MORE