Merck Agrees to $100 Million NuvaRing Settlement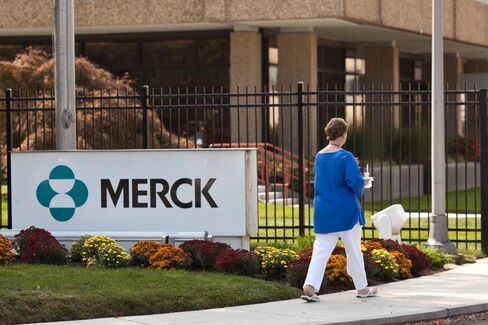 Feb. 7 (Bloomberg) -- Merck & Co. agreed to pay $100 million to settle several thousand lawsuits alleging the drugmaker's NuvaRing contraceptive device causes potentially fatal blood clots, two people familiar with the accord said.
The settlement, which resolves cases in federal and state courts in Missouri and New Jersey, will provide an average payout of more than $58,000 a case and will be announced today, said the people, who asked not to be identified because they weren't authorized to speak publicly about it.
Women accused Whitehouse Station, New Jersey-based Merck of selling NuvaRing knowing it posed a higher risk of heart attack-inducing blood clots than competing products.
The settlement allows Merck, the second-biggest U.S. drugmaker by sales, to pay less than Bayer AG and other competing contraceptive makers did to resolve lawsuits over their products. Bayer said last year that it has paid more than $1.6 billion to settle claims over its Yasmin and Yaz lines of birth-control pills. Women said Yaz also caused blood clots that led to strokes and heart attacks.
"Merck may be getting out much more cheaply than its competitors because proving the liability case against the NuvaRing device appears to be more difficult than against the other contraceptives," Carl Tobias, who teaches product-liability law at the University of Richmond in Virginia, said in a phone interview.
Lainie Keller, a Merck spokeswoman, declined to comment on the settlement in an e-mail. Roger Denton, a plaintiffs' lawyer in St. Louis who is leading the consolidated NuvaRing cases, didn't return a call seeking comment.
FDA Report
NuvaRing is a hormonal-vaginal contraceptive that combines both estrogen and progestin in a ring to prevent pregnancy. The product, which was linked in a 2011 U.S. Food and Drug Administration report to a higher risk for blood clots, has been sold in the U.S. since 2001.
Merck opened today down 5 cents to $53.72 at 9:36 a.m. in New York Stock Exchange trading.
Merck reported fourth-quarter earnings this week that fell short of estimates. Earnings excluding certain items were 88 cents a share, 1 cent below the average of 15 analysts' estimates compiled by Bloomberg. The company also forecast 2014 profit of $3.35 to $3.53 a share, compared with $3.48 projected by analysts.
Dozen Studies
Lawyers for women suing over the NuvaRing product contend in court filings there are almost a dozen studies showing the type of progestin used in the device is twice as likely to cause blood clots. Such clots can block veins and cause heart attacks or travel to the lungs and cause other health issues.
The family of a Nebraska mother who used a NuvaRing device sued Merck in 2010 after the woman was found dead with a blood clot in her lung. Ann Tompkins' family alleged in their suit that Merck misled users about the device's health risks.
Women contend in court filings that Merck failed to provide proper warnings about NuvaRing's higher clot risks on the device's label to protect sales. Suits have been filed against Merck and Organon USA Inc., a unit that sold the device.
More than 1,500 NuvaRing suits were consolidated before U.S. District Judge Rodney Sippel in St. Louis in 2008 for pre-trial information exchanges. Sippel had set the first trial over the blood-clot claims for April.
Case Consolidation
More than 200 suits also have been consolidated in New Jersey state court before Judge Brian Martinotti in Hackensack. Those cases also will be part of the settlement, the people said.
Last year, Martinotti threw out seven NuvaRing cases set as the first suits to go to trial in New Jersey after finding women couldn't show the device caused their injuries.
The judge said plaintiffs also couldn't show doctors wouldn't have prescribed the birth-control device if Merck had included information about higher clot risks on its warning label.
The consolidated cases are In Re NuvaRing Products Litigation, 08-MD-1962, U.S. District Court, Eastern District of Missouri (St. Louis). The consolidated New Jersey cases are In RE: NuvaRing Litigation, BER-L-3081-09, Superior Court of New Jersey (Bergen County).
To contact the reporters on this story: Jef Feeley in Wilmington, Delaware at jfeeley@bloomberg.net; David Voreacos in federal court in Newark, New Jersey, at
To contact the editor responsible for this story: Michael Hytha at mhytha@bloomberg.net