Ambac Sues Bank of America Over Countrywide Bonds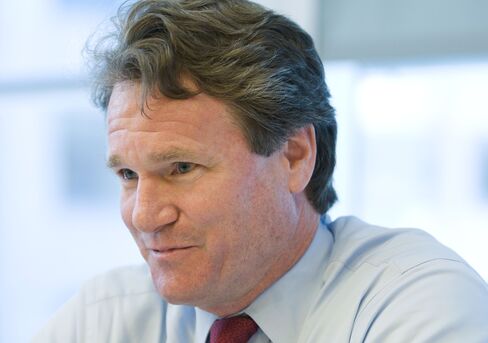 Ambac Assurance Corp. sued Bank of America Corp. over $16.7 billion of mortgage-backed securities, saying the bank's Countrywide Financial Corp. unit fraudulently induced Ambac to insure bonds backed by improperly made loans.
Ambac found that 97 percent of 6,533 loans it reviewed across 12 securitizations sponsored by Countrywide didn't conform to the lender's underwriting guidelines, according to the complaint filed yesterday in New York state Supreme Court. Many of the loans were made to borrowers with limited or no ability to meet their payment obligations, Ambac said.
The lawsuit follows negotiations between Bank of America, which acquired Countrywide in 2008, and Ambac over mounting losses caused by loans made during the early 2000s as U.S. housing prices soared. Ambac has paid $466 million in claims from more than 35,000 Countrywide home-equity loans that have defaulted or been charged off, according to the lawsuit.
"Bank of America probably didn't settle because they didn't want to swallow the amount of money that it's going to take to satisfy Ambac," said Alan White, a law professor at Valparaiso University who specializes in housing industry issues. "Nobody wants to be left holding the bag."
Shirley Norton, a spokeswoman for the Charlotte, North Carolina-based lender, and Ambac spokesman Pete Poillon, declined to comment on the lawsuit.
Repurchase of Billions
Repurchases of home loans from buyers and insurers of mortgage securities have already cost the four biggest U.S. lenders $9.8 billion, according to Credit Suisse Group AG. Bank of America has said it faces $11.1 billion of unresolved claims.
MBIA Insurance said it paid more than $459 million in claims stemming from losses on Countrywide-sponsored mortgage-backed bonds, according to a 2008 lawsuit in New York State Supreme Court.
The Ambac case involves 12 Countrywide-sponsored pools of home loans that were created from 2004 to 2006, including nine involving home equity lines of credit and three that involve fixed-amount second-lien loans.
Bank of America should repurchase as much as $20 billion in home loans that were based on wrong or missing information, the Association of Financial Guaranty Insurers said in a Sept. 2 letter to Bank of America Chief Executive Officer Brian Moynihan. More than half of the soured home-equity credit lines and residential mortgages created from 2005 through 2007 that insurers examined were candidates for repurchase, the group said.
Countrywide Losses
Bank of America has reported $7.6 billion in losses from home-equity loans over the past four quarters, stemming from slumping U.S. home prices. Losses related to Countrywide loans, including repurchase requests, will continue through mid-2012, Moynihan said at a Sept. 14 investor conference. Bank of America in 2008 acquired Countrywide, the largest U.S. home lender at the time.
"They're manageable numbers, not pleasant numbers, but manageable numbers," Moynihan said.
Moynihan and other Bank of America officials have said the bank must review each loan to verify whether it met company guidelines. That process has delayed Ambac's demands that Bank of America repurchase the loans, causing a breach of contract, according to the lawsuit.
Ambac said in its complaints that it's "entitled to redress for Countrywide's massive fraud and pervasive and material breaches, including damages sufficient to place Ambac in the same position it would have been in had it never insured the transactions."
The case is Ambac Assurance Corp. v. Countrywide Home Loans Inc., 651612/2010, New York state Supreme Court (Manhattan).
Before it's here, it's on the Bloomberg Terminal.
LEARN MORE