Basel Means Higher Capital Ratios, Time to Comply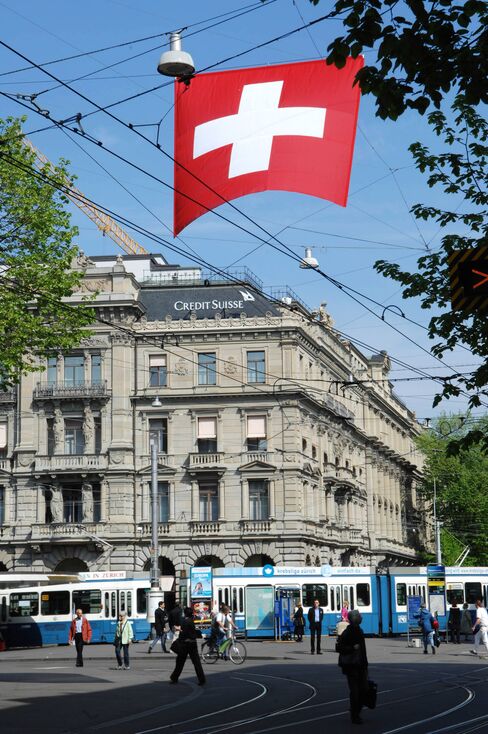 Regulators looking to rein in the sort of risk-taking that caused the last financial crisis reached a compromise in Switzerland yesterday that more than doubles capital requirements for the world's banks while giving them as long as eight years to comply.
The Basel Committee on Banking Supervision will require lenders to have common equity equal to at least 7 percent of assets, weighted according to their risk, including a 2.5 percent buffer to withstand future stress. Banks that fail to meet the buffer would be unable to pay dividends, though not forced to raise cash.
The definitions of what counts as capital and how risk is assessed have also been tightened. Some banks, such as Bank of America Corp. and Citigroup Inc., will be restricted in how much cash they can return to shareholders and pay their employees in years to come. Others, like Deutsche Bank AG, have already announced plans to raise additional capital.
"These are big changes in capital requirements," said James Wiener, the New York-based head of finance and risk practice at Oliver Wyman, a management-consulting firm. "There's a long period of adjustment, which takes off some pressure. But still, who wants to own a bank that can't pay dividends for three years?"
Shares Climb
The Bloomberg Europe Banks and Financial Services Index climbed 1.7 percent at 8:22 a.m. in London. The 224-member MSCI AC Asia Pacific Financials Index added 1.7 percent at 1:47 p.m. Hong Kong time, set for its biggest gain since July 23. Commonwealth Bank of Australia, the nation's biggest lender, rose 1.9 percent after Australia's Treasurer Wayne Swan said the nation's banks will "comfortably meet" the new requirements; Mitsubishi UFJ Financial Group Inc., Japan's biggest lender, led banks higher in Tokyo, rising 2.2 percent.
Banks will have less than five years to comply with the minimum ratios -- 4.5 percent common equity and 6 percent Tier 1 -- and until Jan. 1, 2019, to meet the buffer requirements, the Basel board of governors said in a statement yesterday. Tier 1 capital, whose definition has been narrowed by the Basel committee, includes common equity and perpetual preferred stock.
Banks are currently required to have common equity equal to 2 percent of total assets and 4 percent Tier 1 capital.
The committee also gave banks until the end of 2017 to comply with the tighter definitions of capital and said that a new short-term liquidity standard wouldn't be implemented until the beginning of 2015. While a separate long-term liquidity rule has been shelved under pressure from the banking industry, the short-term rule was expected to go into effect earlier. The two liquidity rules would require banks to hold enough cash and easily cashable assets to meet liabilities.
'Relief to Banks'
"Extending these deadlines -- liquidity, buffers, capital definitions -- should be a relief to banks," said Frederick Cannon, an analyst at Keefe, Bruyette & Woods in New York.
Of the 24 U.S. banks represented on the KBW Bank Index, seven including Bank of America and Citigroup would fall short of the new ratios based on calculations using the revised definitions of capital, Cannon said in a Sept. 10 report.
"The new standard is 7 percent, and that's very high," said Scott Talbott, senior vice president at the Washington- based Financial Services Roundtable, which lobbies on behalf of U.S. banks. "It will curb lending. The stronger the banks, the weaker the economic recovery will be."
Less Capital
The Association of Financial Markets in Europe, which represents banks on that continent, welcomed the extended transition periods provided to its members for compliance. The group said it still has "significant concerns," including the possible outcome of the Basel committee's continuing work on the largest financial institutions.
European banks are less capitalized than U.S. counterparts and may be required to raise more funds under the new Basel rules. Deutsche Bank, Germany's biggest lender, said today it plans to sell at least 9.8 billion euros ($12.5 billion) of stock. Germany's 10 biggest banks, including Frankfurt-based Deutsche Bank and Commerzbank AG, may need about 105 billion euros in fresh capital because of new regulations, the Association of German Banks estimated on Sept. 6.
Agricultural Bank of Greece, Banca Popolare SC, Credito Valtellinese Scarl and Banca Monte dei Paschi di Siena SpA may fail to meet the 7 percent core Tier 1 ratio in 2012, analysts at Goldman Sachs Group Inc. said in a report to clients today.
Credit Suisse, HSBC
Some European banks will fare better. Credit Suisse Group AG, whose losses from the credit market meltdown were about one-third those of its main Swiss rival UBS AG, said in a statement yesterday that it expected to comply with the new rules "without having to materially change our growth plans or our current capital and dividend policy." HSBC Holdings Plc, Europe's biggest bank, may boost its dividend, JPMorgan Cazenove analysts led by Carla Antunes da Silva in a report today.
Under political pressure to rein in banks' risk-taking, regulators have been tightening capital rules and introducing new measures such as liquidity requirements. Lenders have pushed back, lobbying their governments and supervisory bodies to soften the proposed regulations.
The rule-making process, which began in 2009, has pitted countries against each other. Some, including Germany, said higher capital requirements would hurt their banks and curb lending at a time when global economic recovery is faltering. Germany led the fight for lower ratios and a slower time frame for implementation, according to participants in the talks.
German Concessions
The U.S., U.K. and Switzerland were insisting on a maximum of five years for transition, while Germany was pushing to extend it to 10 years, four people with knowledge of the talks said last week. While Germany didn't get the deadlines extended all the way, it won some concessions for its state-owned banks, which would have a harder time to comply. Government capital injections will continue to count as common equity until the end of 2017, even if they were in a form that the new Basel rules consider as not qualifying. State banks get an extra five years of exemptions to rules tightening the definition of capital.
"It reflects a kind of pragmatism, significantly increasing the standards, but also doing it in a way that attempts to avoid a serious adverse impact on the economy," said Richard Spillenkothen, a former director of banking and supervision at the Federal Reserve and a former member of the Basel committee who is now a director at Deloitte & Touche LLP.
Axel Weber, president of the German central bank, who attended yesterday's meeting in Basel, expressed satisfaction with the outcome. Germany, which had withheld its signature from the committee's July agreement, signed on to the package yesterday.
'Gradual Transition'
"The gradual transition phase will allow all banks to fulfill the rising requirements for minimum capital and liquidity," Weber said in an e-mailed statement. "The unique characteristics of German financial institutions that aren't stockholder corporations are thus appropriately catered for."
In an August report studying the economic impact of tighter capital rules, the Basel committee said that four years was the ideal time frame for implementing the new standards.
"While it's understandable given the weaknesses and the failings of the banking system that one would want to be slow in introducing these increased capital requirements, delay is exposing the public to continued risk," said Nobel laureate Joseph Stiglitz, a former chief economist at the World Bank and now a professor of economics at Columbia University in New York. "Given the high levels of payouts in bonuses and dividends, it seems a little unconscionable to continue putting the public at risk with an argument that they cannot more rapidly increase their own capital."
G-20 Meeting
The Basel committee in previous meetings restricted what can be counted as bank capital, which would reduce current levels by deducting assets included in the calculation, such as mortgage-servicing rights. JPMorgan Chase & Co., the second-largest U.S. bank, said last month that the Basel rules would shave its capital ratio by as much as 2 percentage points.
With yesterday's decision, the Basel committee has completed most of its work on a package of reforms it will submit to leaders of the Group of 20 nations who are meeting in November in Seoul.
The committee has yet to agree on revised calculations of risk-weighted assets, which form the denominator of the capital ratios to be determined this weekend. The Basel committee has another meeting scheduled for Sept. 21-22 and said it may gather in October to finish its work.
Before it's here, it's on the Bloomberg Terminal.
LEARN MORE