China
Google's China Bid Won't End Well
The government isn't likely to let the U.S. tech giant succeed.
by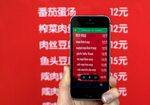 In 2006 the Chinese government allowed Google to establish Google.cn for Chinese internet users. In return, Google agreed to scrub results of content that the government found objectionable. The deal held until 2010, when Google decided it could no longer agree to such terms. Within hours, the site was blocked and Google's search business on the mainland was dead.
The Alphabet Inc. unit never completely gave up on China, however, and last week it launched its most recent effort to capture a piece of the world's largest internet market. In Beijing, it's opening an AI research center; online, it's launched a new social media account to support AI developers who use Google's software tools. Compared to the politically sensitive search business, this is a subtler approach to succeeding in China's tech universe. But like its previous efforts, Google's latest venture will almost certainly fall short.
Google's consumer-oriented businesses were always bound to raise resistance in China. The Communist Party asserts the right to control and monitor the flow of information to its citizens. That prerogative puts in the government's crosshairs not only Google's search operations, but also important Google services such as Gmail, Scholar, Docs and the company's crucial cloud services. On the other hand, despite all of the barriers, Google has never "quit" China. Its Android mobile operating system is installed on more than three-quarters of China's billion-plus smartphones, while the company sells significant amounts of online advertising to Chinese companies looking to reach customers outside of China.
Google has never seemed satisfied operating in this uneasy middle ground in China. Over the last several years, it's made several efforts to introduce a Chinese edition of the Play Store, the company's app marketplace. But to do so, it -- or its partners -- would need to agree to censor apps in accordance with the Chinese government's preferences. So far, at least, it's shown no such willingness (unlike Apple Inc., which readily censors content on its Chinese app store).
Unable to compete on its own terms in China, Google is now taking a different approach, targeting the country's growing community of AI developers with a set of open-source tools known as TensorFlow that enable easy deployment of AI. For example, rather than develop a proprietary set of AI tools, a retailer might customize and deploy TensorFlow's voice-recognition tools to answer and route customer calls.
TensorFlow has become a hit globally since being introduced in 2015, garnering nearly 8 million downloads and attracting companies from Airbus to Dropbox. Uptake in China, where the Chinese government has made dominance in AI a national priority, has been just as enthusiastic. One analyst found that among the first 5,000 developers who downloaded the tools, more were in Beijing than Silicon Valley. Google's reputation as a technology leader certainly helped. But so, too, has Google's campaign to cultivate Chinese developers. In recent months it's held invitation-only briefings in China on TensorFlow designed to attract influential developers. TensorFlow's new account on WeChat, the country's most popular social media platform, is part of those marketing efforts.
Yet even after those initial victories, Google is unlikely to profit from its AI investments in China. The first problem is that it lacks an immediate means of monetizing them. Users of TensorFlow outside of China might subscribe to Google's paid cloud services to run it. But in China, Google's cloud is blocked, forcing TensorFlow users to find domestic servers.
More seriously, the Chinese government is publicly committed to seeing domestic companies dominate the country's emerging AI sector. In part, this reflects a "buy China" mentality, designed to bolster homegrown champions. But it's also a security initiative designed to weed out foreign technology companies from key sectors by 2020. China is unlikely to tolerate a U.S. tech giant dominating its AI market -- especially if, like Google, it has a history of challenging Chinese internet policy.
If there were no Chinese competitor to Google, some of these concerns would matter much less. But China hardly lacks for its own AI companies and one of them, Baidu, Inc., released a suite of competing AI development tools last year. According to Bloomberg News, the spread of Baidu's suite of tools has outpaced that of TensorFlow in 2017. And that makes sense: Chinese users are likely to favor the local option, if only because there's no knowing how long the government will tolerate TensorFlow.
Just because its commercial prospects are cloudy doesn't mean that Google should avoid China. Massive government support for AI ensures that the country will be spinning off AI talent for years, and Google is smart to set up a research lab to attract the best researchers. Likewise, China's huge population is creating unparalleled data sets for use in AI research; Google should want to access as much of that data as the government will allow. If the company can't make money on the mainland, perhaps China can at least help bolster its bottom line in the rest of the world.
To contact the editor responsible for this story:
Nisid Hajari at nhajari@bloomberg.net
Before it's here, it's on the Bloomberg Terminal.
LEARN MORE