Books
Must-Reads for 2017: Grappling With Backlash
The challenge to experts, economics and other big ideas.
by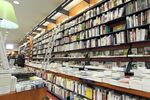 We're living in a time of backlash against expert consensus in general, and against economic principles in particular. I thus spent much of this year reflecting on the purpose of economics in society – and on the role of ideas, more broadly.
Here are five books that shaped my thinking.
"Janesville: An American Story." Amy Goldstein's portrait of Janesville, Wisconsin, the hometown of House Speaker Paul Ryan, among others, gives a vivid illustration of how market forces affect people's lives. After General Motors shut down its Janesville plant, dramatic decreases in employment drove wages downward, straining families and killing dreams. The town banded together to the best of its ability – but even so, many lacked a way forward. Classical economic thinking doesn't have much sympathy for victims of what are called "pecuniary externalities," i.e., situations in which people or businesses lose out because of a change in market prices. But that type of misfortune is everywhere these days, and stories like Janesville's are making me more and more convinced that economics needs a new way to understand and address the resulting social costs.
"The Three Lives of James Madison: Genius, Partisan, President." Madison may get short shrift on Broadway, but my Harvard University and Bloomberg View colleague Noah Feldman makes the case that he deserves the spotlight every bit as much as the first U.S. Treasury secretary, Alexander Hamilton. Did you know that an account of the Constitutional Convention can be gripping? It can also be heartening. Feldman's tour through Madison's ideals renewed my confidence in the Constitution itself.
"Economics for the Common Good." The 2014 Nobel laureate Jean Tirole argues that to shape society for the better, economists must find new ways engage with public policy and discourse. He then shows how with compelling examples – everything from how to respond to financial crises to why burning ivory recovered from poachers might not always be the best strategy for saving elephants.
"If I Understood You, Would I Have This Look on My Face?" Alan Alda launched the Center for Communicating Science at Stony Brook University after hosting "Scientific American Frontiers" for over a decade. This book reports on years of experiments in using the techniques of improvisational comedy to help scientists learn to connect with audiences. The underlying philosophy is improv's "Yes, and…": One should first recognize and appreciate others' positions ("yes"), and then try to add something constructive ("and…"). But can improv exercises really help people communicate? Spoiler alert: Yes, they can. And that's not all – Alda is hilarious.
"The Man That Corrupted Hadleyburg." In this Mark Twain classic, a single con man with a bag of fool's gold awakens the worst instincts in a whole population. Who knew that sort of thing could happen?
To contact the editor responsible for this story:
Jonathan Landman at jlandman4@bloomberg.net
Before it's here, it's on the Bloomberg Terminal.
LEARN MORE