Culture
Best Movie Awards of 2017 (Behavioral Economics)
The "Becon" winners: an unrealistic optimist, a beguiled soldier, a portrait of grief and a lesson in love.
by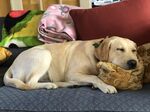 We're nearing the end of 2017, which means that it's time to announce the most coveted of the annual movie awards: the Behavioral Economics Oscars (Becons for short). Created just a few years ago, the Becons, as they are called, have taken the film industry by storm.
A lot of people have been wondering why that happened. The most natural explanation is simple: The best movies explore why human beings do what they do. Awards that focus on that topic are bound to resonate.
There is a pragmatic consideration, too: The judgments of the mysterious awards committee (consisting, insiders say, of just one person) have been proved right, time and time again. (Isabelle Huppert was unquestionably the best actress of 2016!)
The 2017 Becons are the most anticipated to date, above all for one reason: Richard Thaler, the founder of behavioral economics, recently won the Nobel Prize. He has also appeared in a major movie picture.
Without further ado:
Best actress: Gal Gadot, "Wonder Woman"
Behavioral economists have found that people regard good news as more credible than bad news. If people tell you that you're better-looking, smarter or healthier than you think, you'll probably respond: I guess they're right!
But if people tell you the opposite, the natural response is: They don't know anything! The good news-bad news effect produces unrealistic optimism -- a characteristic of most human beings.
Wonder Woman, as played by Gal Gadot, is an extreme case of unrealistic optimism. To her, good news provides valuable lessons; bad news is just background noise.
Who else would think that she could become the most powerful warrior of them all? That she could infiltrate the German High Command? That she could defeat Ares, who is after all a god?
Gadot imbues Wonder Woman with ferocity, wit and delight in her own capacities. (Honorable mention to Robin Wright, who plays her mentor, Antiope, and who nearly steals the movie.)
Best actor: Colin Farrell, "The Beguiled"
Behavioral economists have long been interested in the problem of limited attention, which means that we focus on, and tend to see, only a fragment of the information that is actually before us. When we purchase appliances, we tend to ignore the costs of shipping, even if they are ridiculously high; when we take out a mortgage, we neglect hidden fees.
"The Beguiled," Sofia Coppola's gorgeous remake of a gothic potboiler from 1971, tells the tale of a badly injured soldier during the Civil War, who is taken in and saved by a small group of Southern women and girls. All of them fall for him, and some of them lust for him. He reciprocates (or does he?).
Colin Farrell's performance is beautifully restrained. He communicates everything with his eyes. He's a manipulator, but he's also beguiled.
Unfortunately, there's a lot those eyes don't see. In the end, the injured soldier turns out to be blind to what matters most. Still, he ends up a winner: As Farrell limps away, he's carrying the Becon.
Best screenplay: W. Bruce Cameron, Cathryn Michon, Audrey Wells, Maya Forbes and Wally Wolodarsky, "A Dog's Purpose"
One of the most important findings in behavioral science involves reciprocity. Human beings are willing to sacrifice their material self-interest to be fair, and they will repay kindness with kindness -- even if they lose money in the process.
That basic point isn't limited to people; it holds for other primates. But there's a good argument that when it comes to reciprocity, dogs are the world champions. If you're nice to them, they'll give you the world.
"A Dog's Purpose" is an extended celebration of wet noses, wagging tails, soft mouths and the uniquely canine ability to sense human emotions. If Cameron and his co-authors had tails, they'd be wagging; they've won the Becon. 
Best director: Iram Haq, "What Will People Say"
Behavioral economists focus on the immense power of social norms, which can lead people to suppress their beliefs and desires, and to do both wonderful and terrible things. If you flout prevailing norms, you might be condemned by those who love you most. The condemnation might ruin your life.
"What Will People Say," written and directed by Haq, explores the life of a Norwegian teenager, Nisha, raised by Pakistani emigre parents who adore her. At school, she lives the normal life of a Western teenager. But her parents and their friends live in accordance with traditional cultural and religious values. When Nisha's father catches her in her bedroom with a boy, all hell breaks loose. Nisha is nearly destroyed.
Haq's film is a song of freedom, and an exploration of how we are trapped by norms we reject and by norms we embrace. In any year, and any culture, she deserves the Becon -- but in 2017 it is especially fitting.
Best picture: "Marjorie Prime"
Behavioral scientists have explored the difference between "experienced utility" and "remembered utility." While you were on vacation in Miami with the kids, you might not have had the best time -- but afterward, you might remember it with immense fondness. Your visits with an ailing parent might have been exceedingly painful -- but you might remember them as irreplaceably meaningful, and they might bring you some peace.
"Marjorie Prime" is science fiction, except it isn't. Marjorie, 85 years old, has lost her husband, Walter, except she hasn't. Because of new technology, it's possible to create a new Walter -- Walter Prime. He's in his 40s, when their love was young.
Apparently fueled by artificial intelligence, Walter Prime looks just like Walter, and from Marjorie's memories and that of her family, he can learn. He can become Walter, to the extent that those memories bring him back.
But is the remembered loved one the same as the real loved one? In recollection and in grief, what do we suppress, and what do we highlight? For anyone who is grieving or has grieved: Can we hold onto those we have lost?
The film's exploration of these questions is heartbreaking, but it also manages to be comforting. It's extraordinary to experience, and also to remember. Becons are forever, and "Marjorie Prime" brings home the biggest of them all.
To contact the editor responsible for this story:
Katy Roberts at kroberts29@bloomberg.net
Before it's here, it's on the Bloomberg Terminal.
LEARN MORE